In 2011, the Khalifa Foundation gave The University of Texas MD Anderson Cancer Center a $150 million gift to improve patient-specific therapies and pancreatic cancer research. This grant also funds a faculty scholar program for physicians and researchers working on independent cancer research.
In 2016, MD Anderson dedicated the Zayed Building for Personalized Cancer Care, built with support from the UAE's gift. The building houses the Sheikh Khalifa Bin Zayed Al Nahyan Institute for Personalized Cancer Therapy and the Sheikh Ahmed Bin Zayed Al Nahyan Center for Pancreatic Cancer Research, as well as additional laboratories.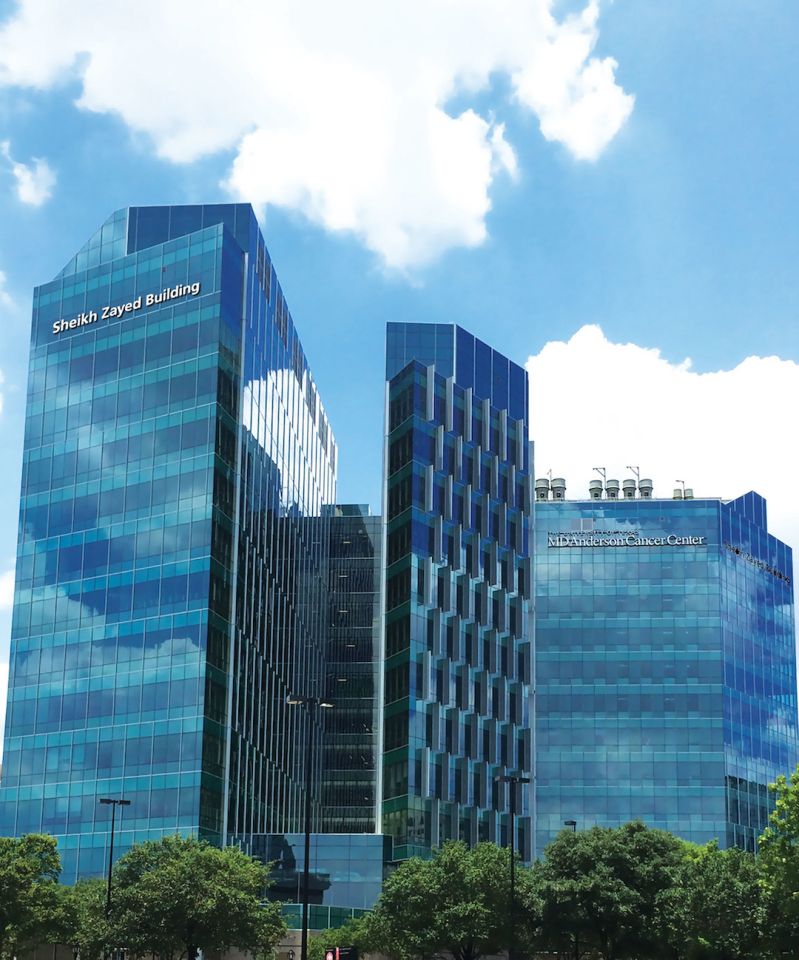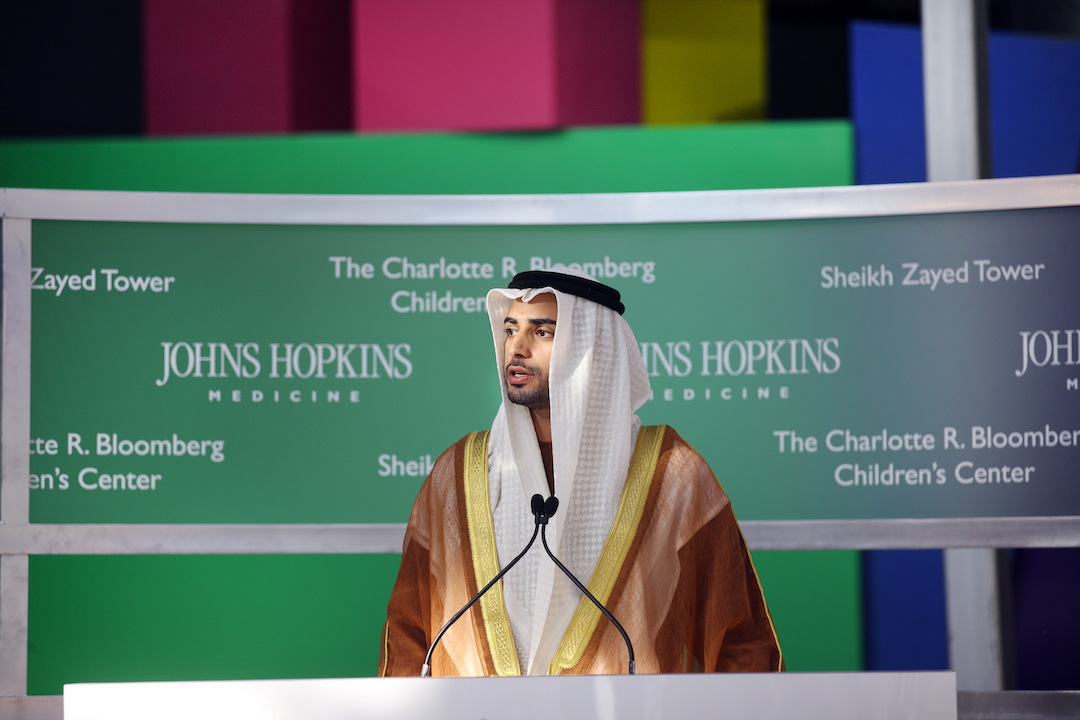 In 2018, Johns Hopkins Medicine announced a major gift from the UAE to establish the Sheikh Khalifa Stroke Institute. The Institute will be one of the most advanced centers for stroke diagnosis and treatment in the world. In addition to facilities in Baltimore, the Institute will include a state-of-the-art stroke center in Abu Dhabi, where patients will have access to the latest techniques in stroke therapy and post-stroke rehabilitation. A specialized "stroke ambulance" service will also be deployed in the UAE to dramatically improve acute care for stroke sufferers.
In 2012, the UAE collaborated with Johns Hopkins Medicine to open the Sheikh Zayed Cardiovascular and Critical Care Tower at the Johns Hopkins Hospital in Baltimore, Maryland. The facility offers a full range of cardiovascular services and houses an array of additional advanced medical specialties
Children's National Health System
For decades, physicians at Children's National Medical Center in Washington, DC have treated Emirati patients who require specialized pediatric care. In 2019, the UAE announced a gift to help construct the new Children's National Research & Innovation Campus in Washington, DC. The state-of-the-art Campus will have a medical clinic for local families and will be the new home of the Sheikh Zayed Institute for Pediatric Surgical Innovation.
A transformative $150 million grant from the UAE established the Sheikh Zayed Institute in 2009. This institute has spurred research and groundbreaking developments in healthcare for children by pioneering new methods and technologies that make treatment less invasive and more effective.
Physicians, scientists and engineers at the Sheikh Zayed Institute are making a difference by developing new devices and groundbreaking treatments that make pediatric surgery less invasive and less painful.