The UAE will host the 28th Conference of the Parties to the UN Framework Convention on Climate Change (COP28) from November 30 to December 12, 2023 at Expo City Dubai to unite the world towards agreement on bold, practical and ambitious solutions to the most pressing global challenge of our time.
COP28 is of particular significance as it marks the conclusion of the first Global Stocktake, a comprehensive assessment of the progress made in achieving the goals of the Paris Agreement. Acknowledging that the world is off-track, the COP28 Presidency has said it will work to keep the 1.5C goal alive and ensure that the world responds to the Stocktake with a clear plan of action, including measures that need to be put in place to bridge the gaps in progress. Sustainable agriculture will also feature prominently on the agenda at COP28, where participants will seek to spur innovation in how food is grown and produced.
As host, the UAE will mobilize action around a "major course correction" to accelerate emissions reductions while ensuring energy security. Dr. Al Jaber has also highlighted the role of the UAE in building bridges to advance international efforts at COP28, with a special focus on the Global South and countries most vulnerable to the effects of climate change.
"We need to challenge old models that were built for the last century. We need to break down silos that are slowing progress. And we need to bridge divides that are blocking critical breakthroughs."
– Dr. Sultan Al Jaber, COP28 President-Designate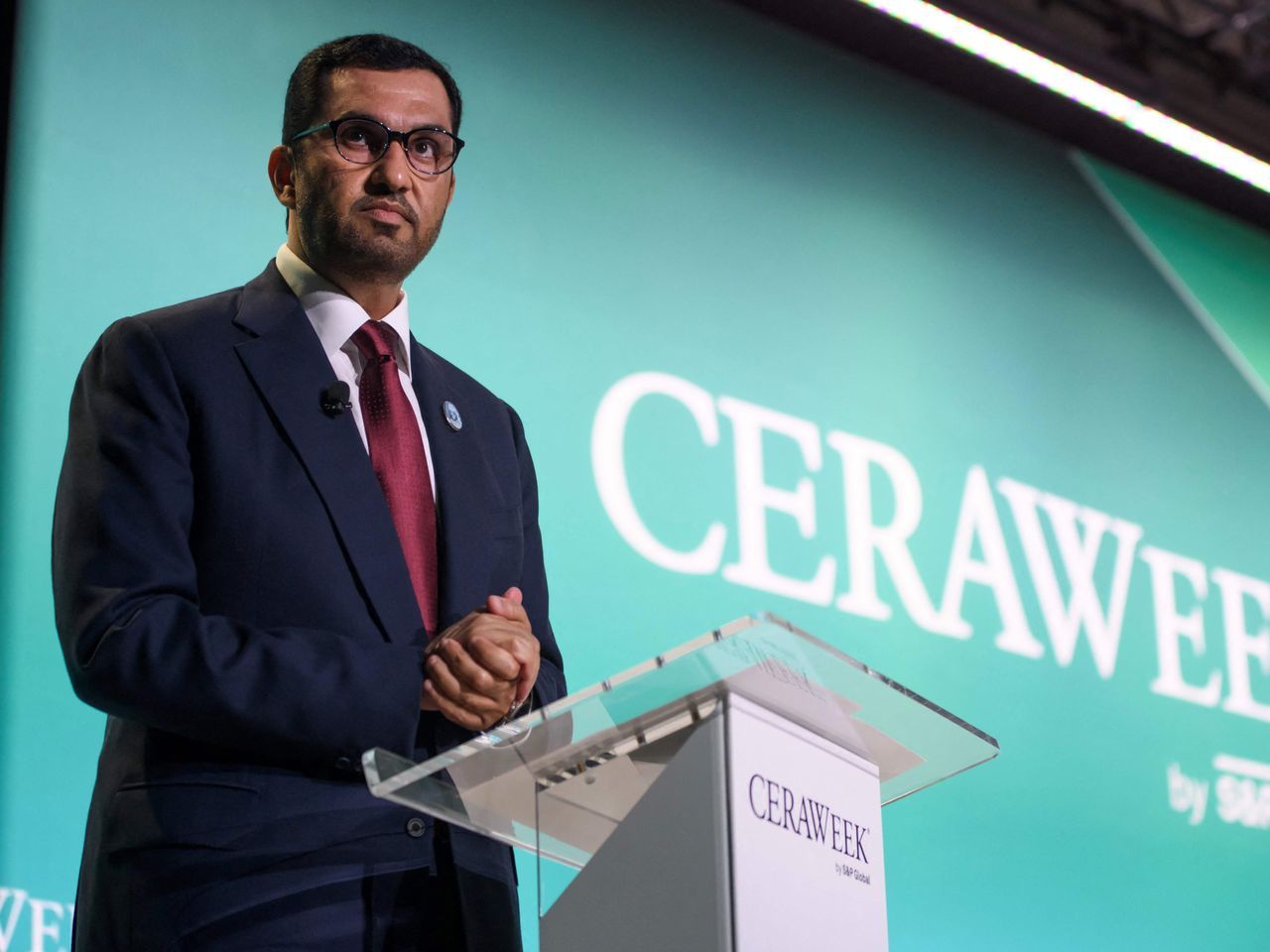 As host nation, the UAE's responsibilities will include formulating the outcomes of the summit and supervising the negotiations to achieve official decisions that will be announced at COP28.
For requests related to participation at COP28, reach out to: cop28@uaeembassy-usa.org or +971-800-2828. To view the latest agenda and see information regarding visas and logistics for COP28, please consult the COP28 and UNFCCC websites.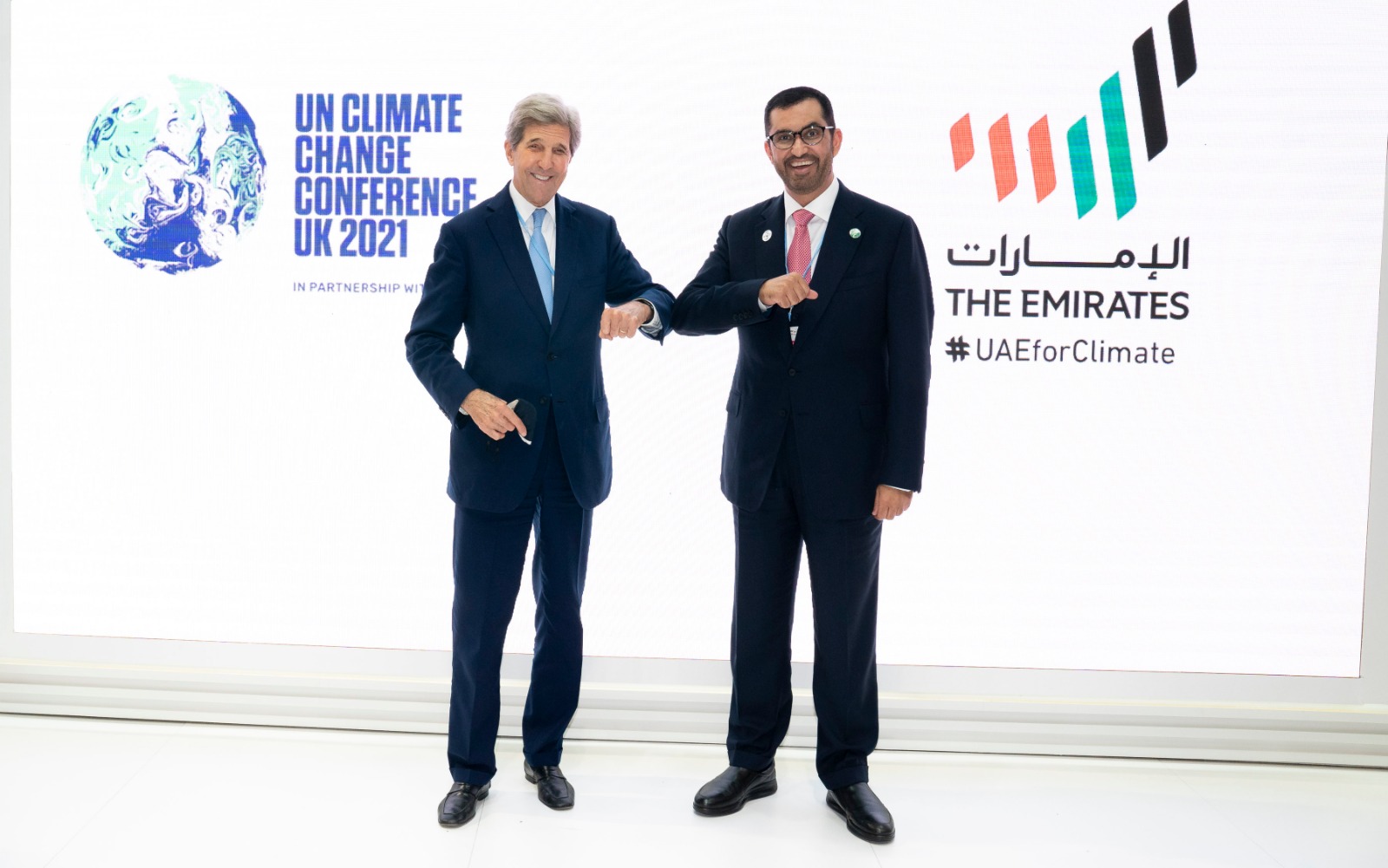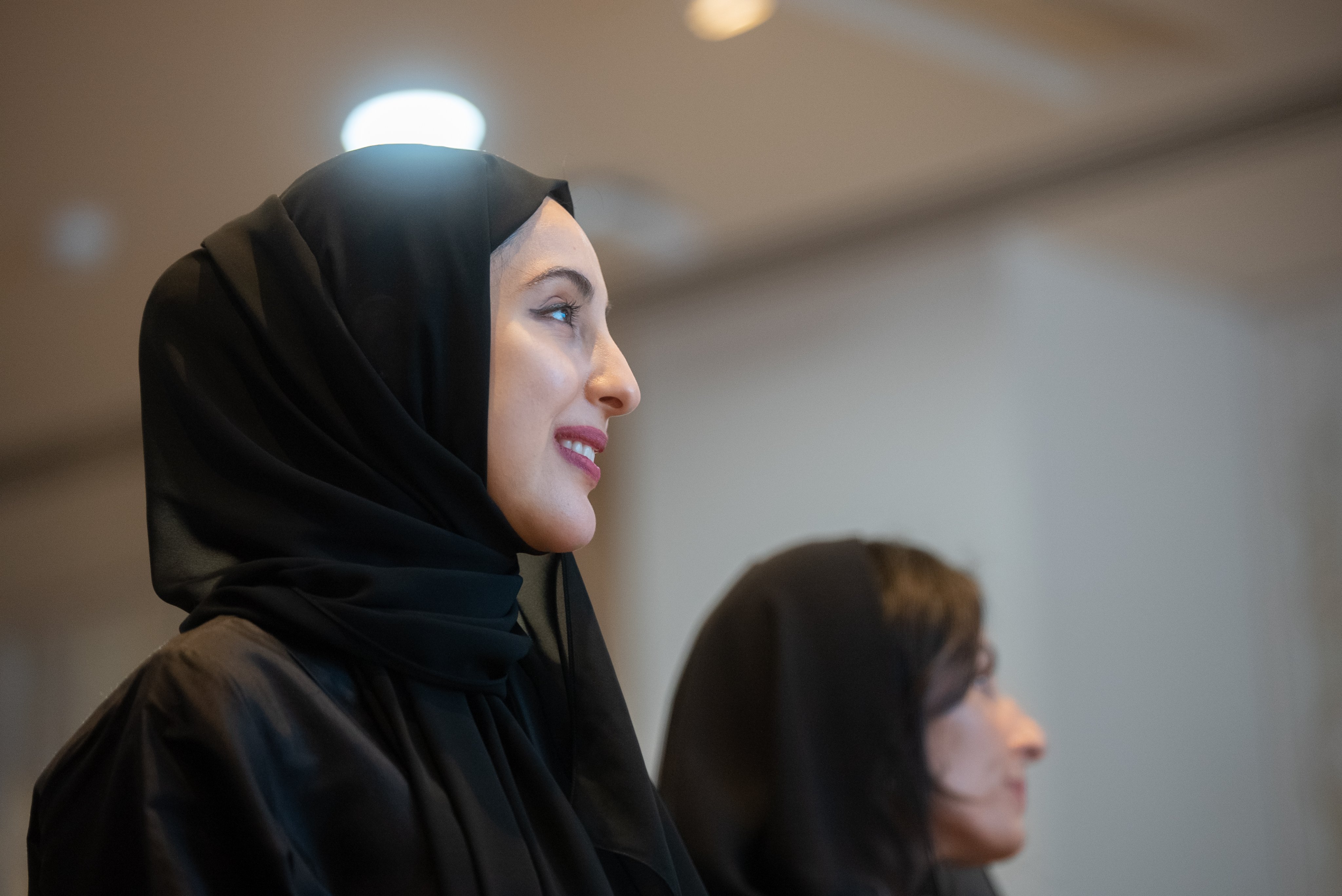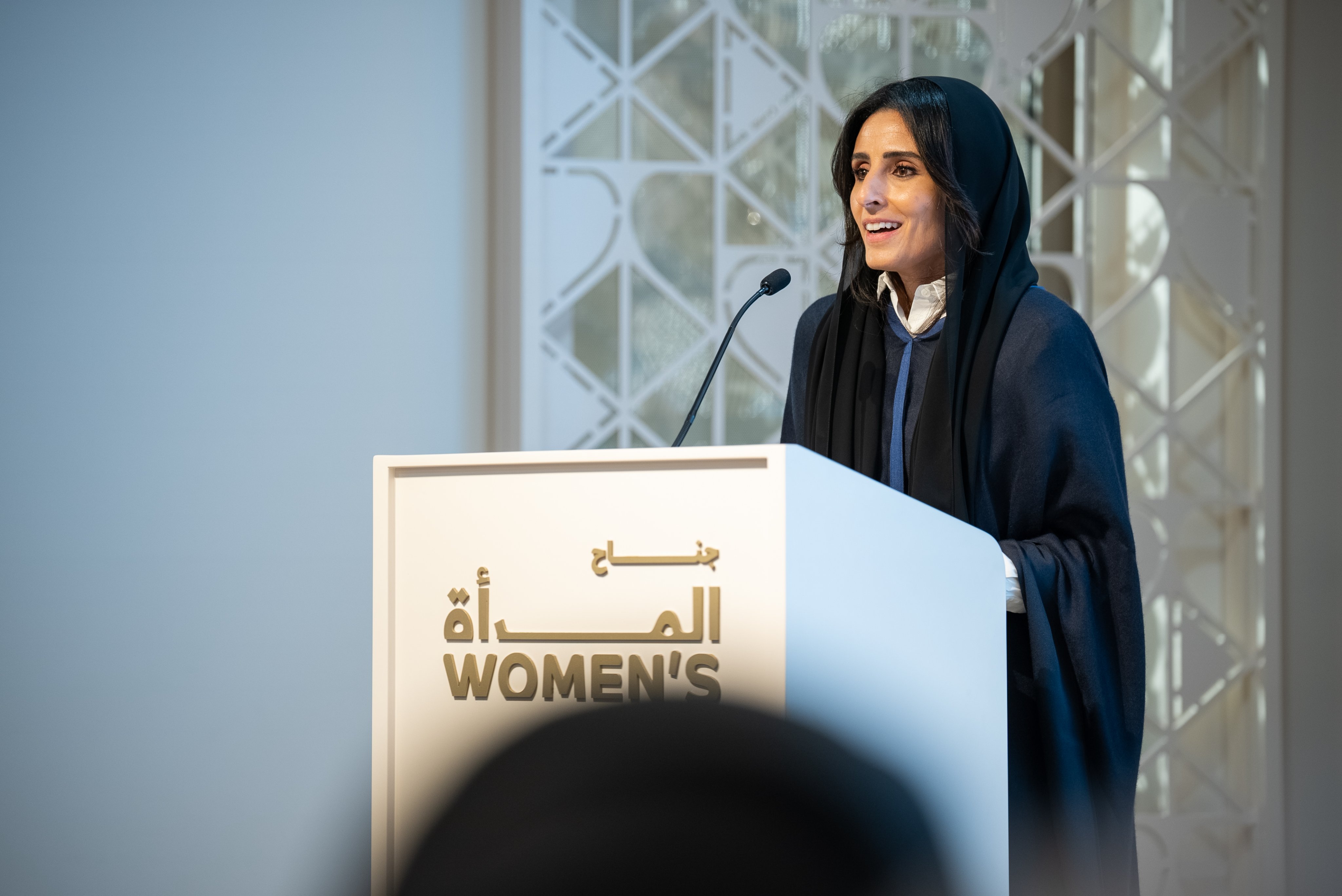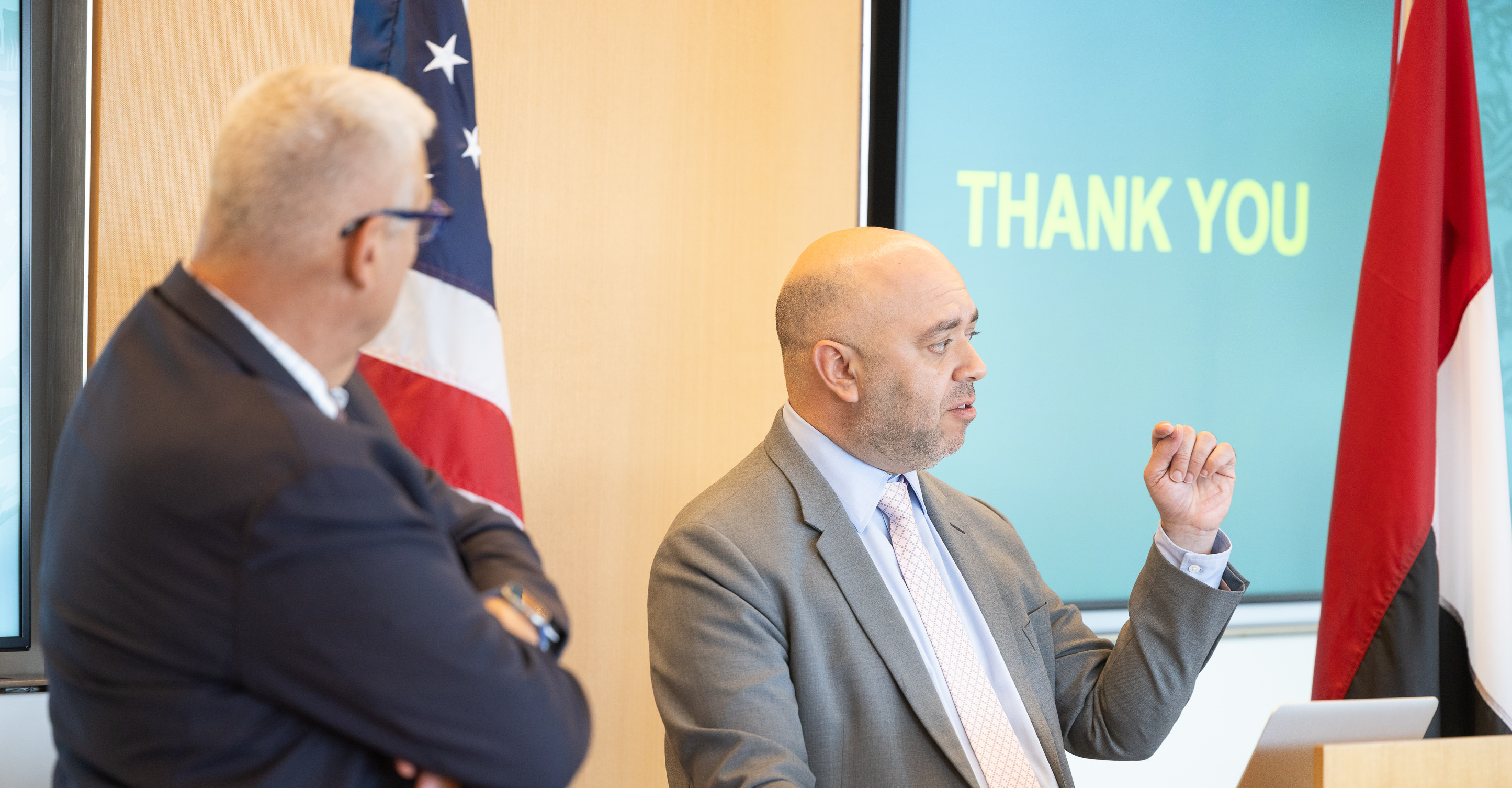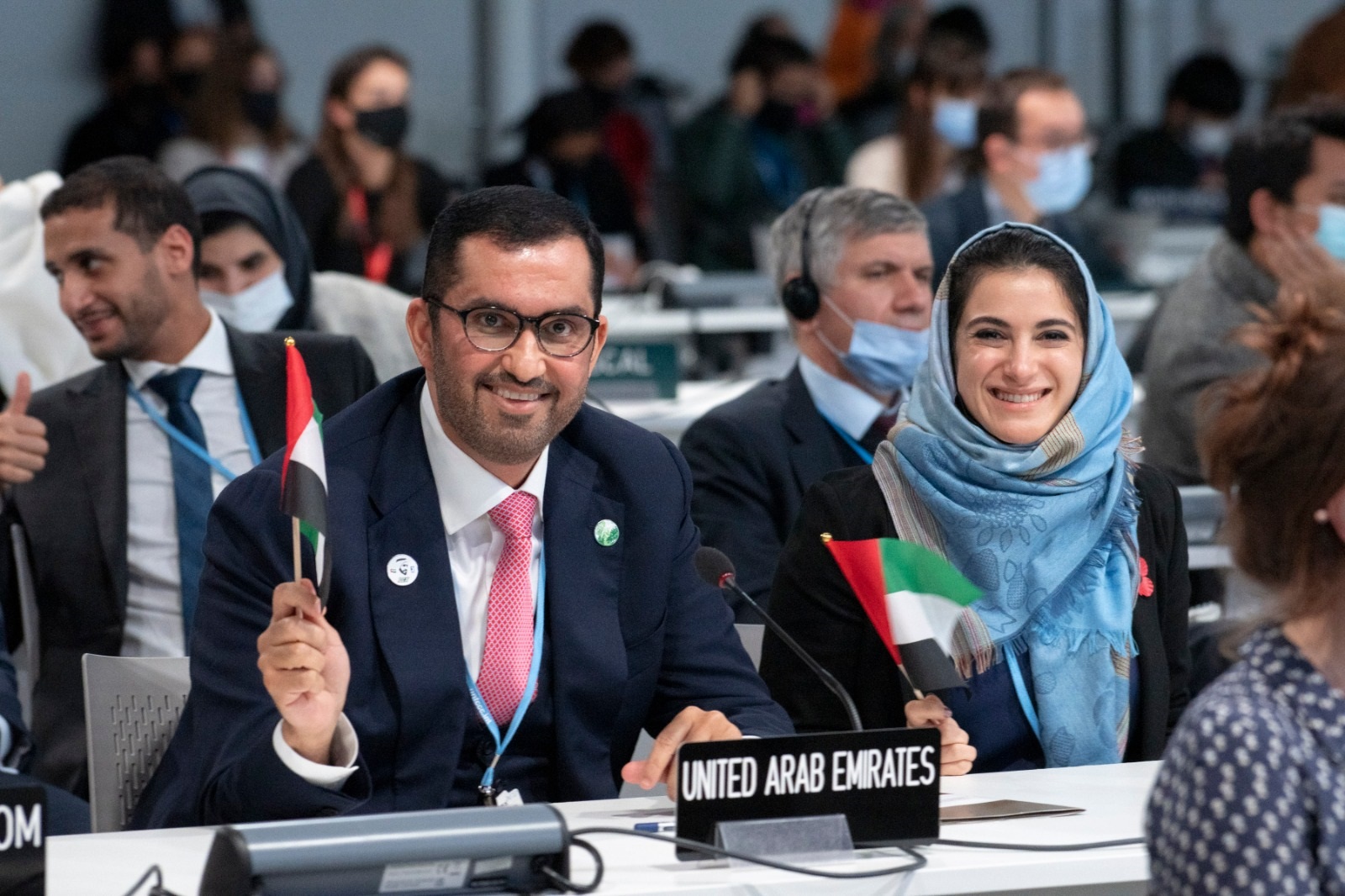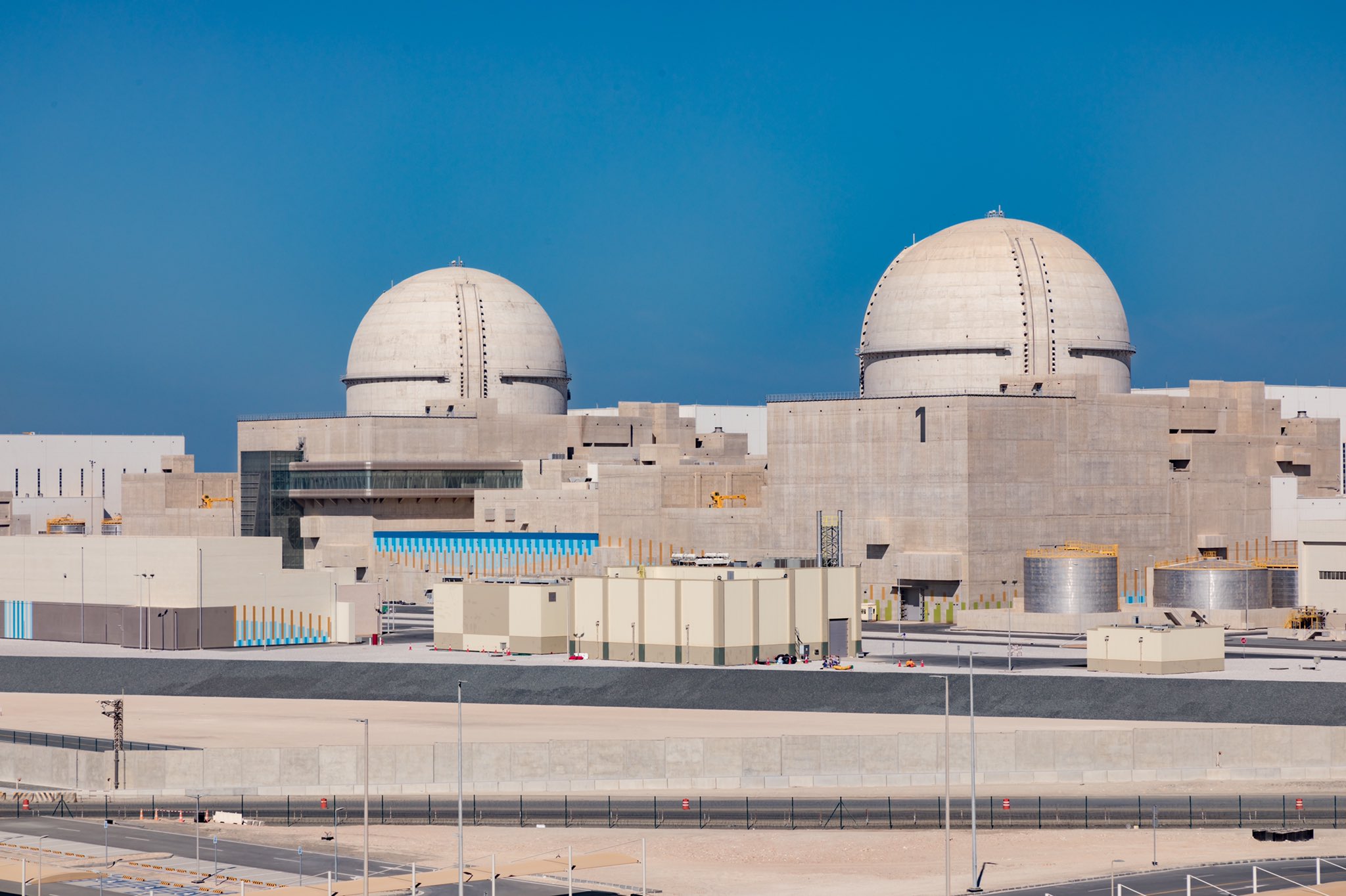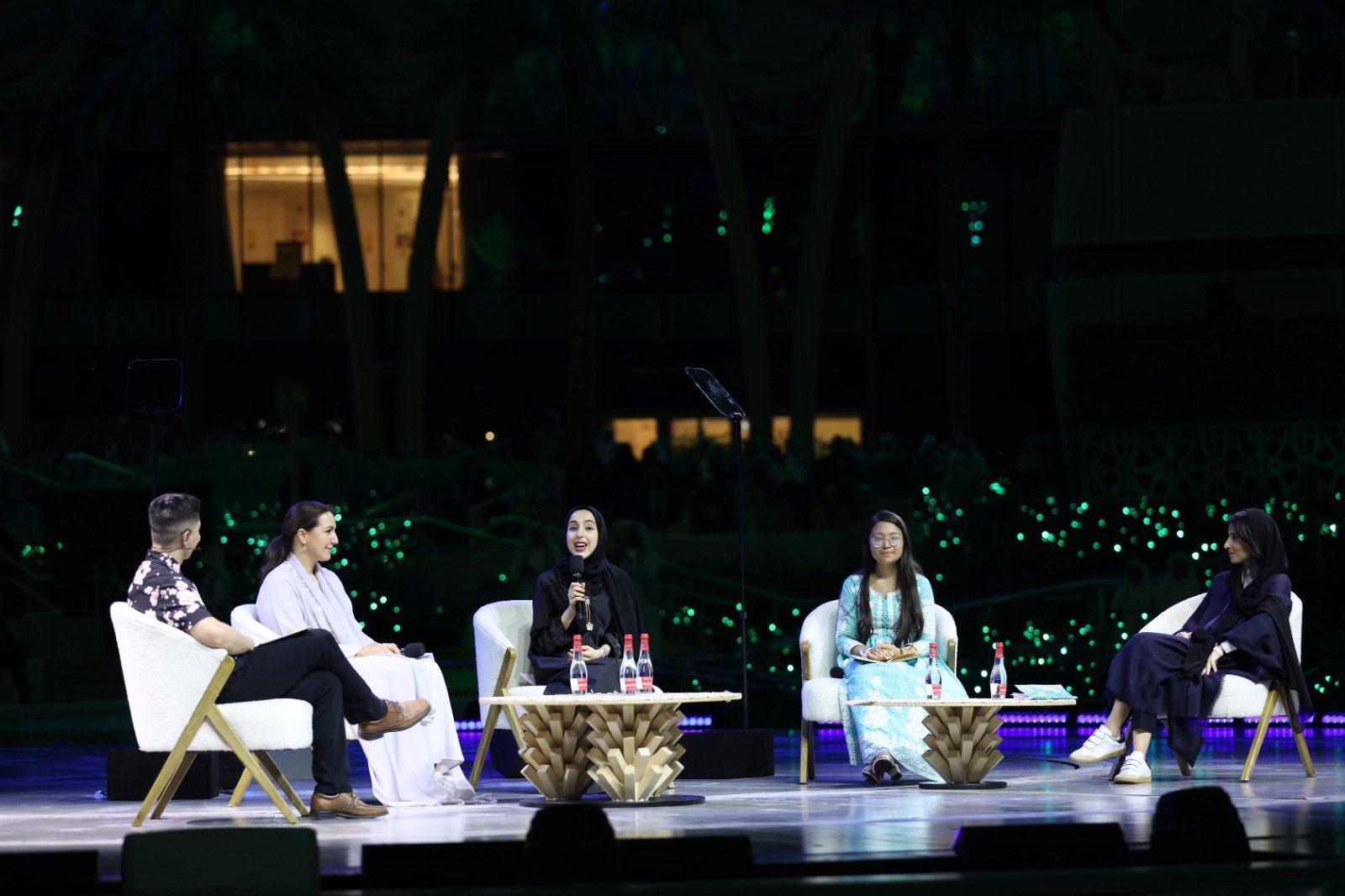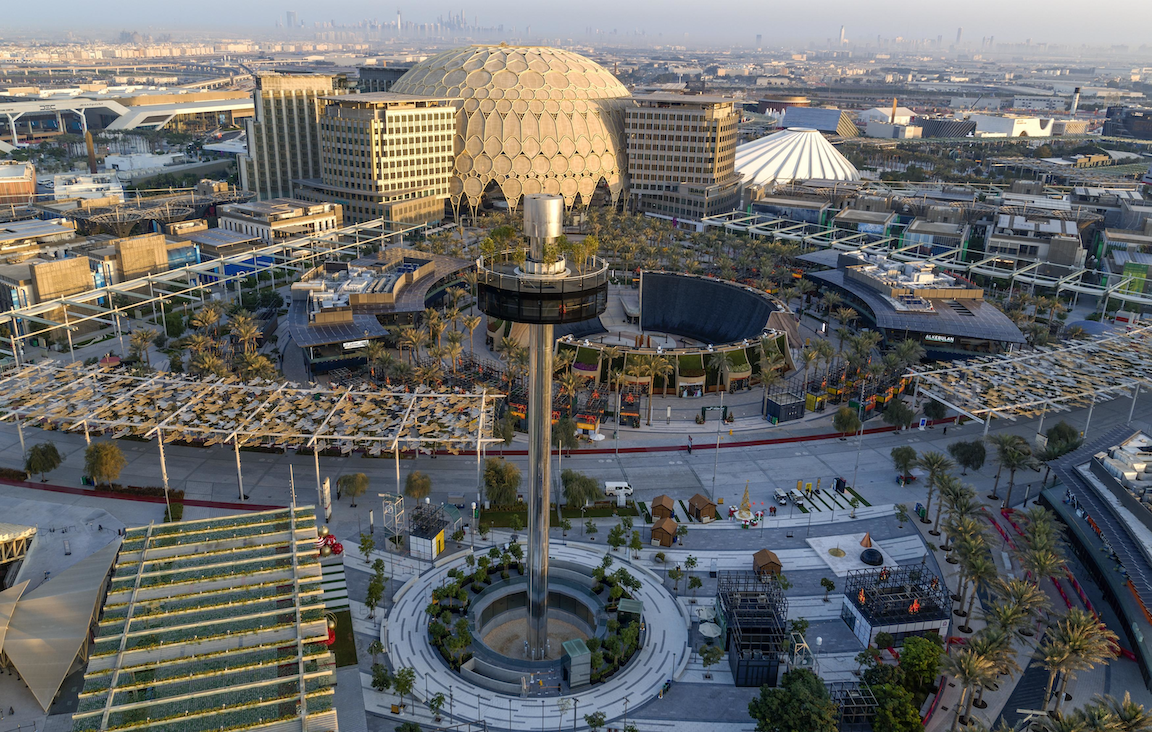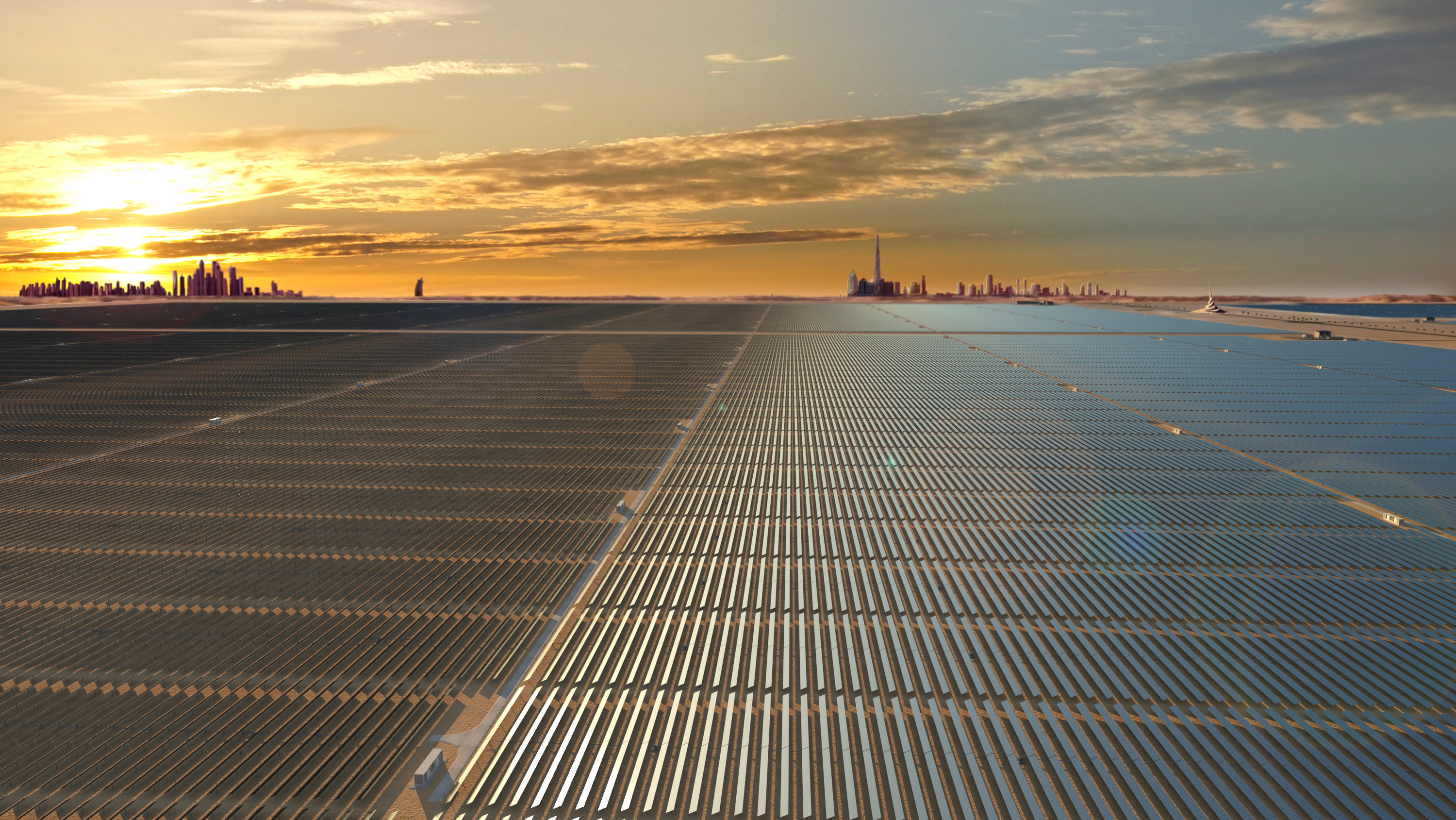 The major global event will welcome high-level participation, including over 140 heads of state, senior government leaders, over 70,000 participants and more than 5,000 media professionals.
In anticipation of the event, HH Sheikh Abdullah bin Zayed Al Nahyan, Minister of Foreign Affairs and International Cooperation, has formed and serves as Chair of a Higher Committee to supervise the preparations for COP28. Sheikh Abdullah has called for COP28 to unleash "transformative progress for a climate-safe world."
"Our nation reaffirms our dedication to addressing the systemic issues in food and education systems, all within the broader framework of proactive climate action. The COP28 Presidency aims to ignite a significant shift, positioning food systems transformation at the heart of the agenda."
– HE Mariam Almhieri, Minister of Climate Change and Environment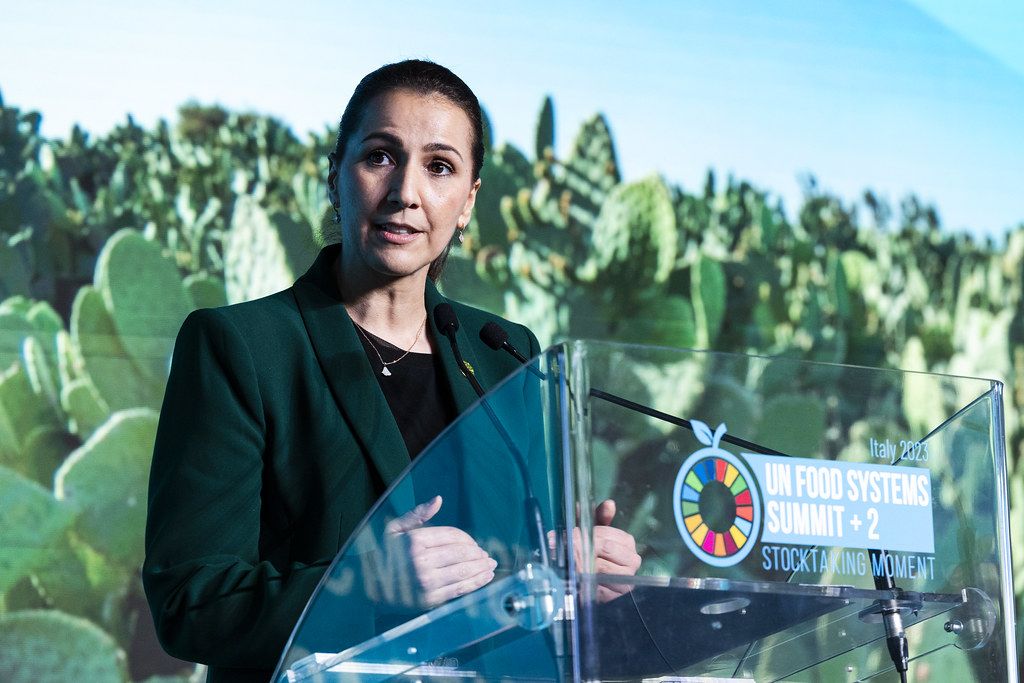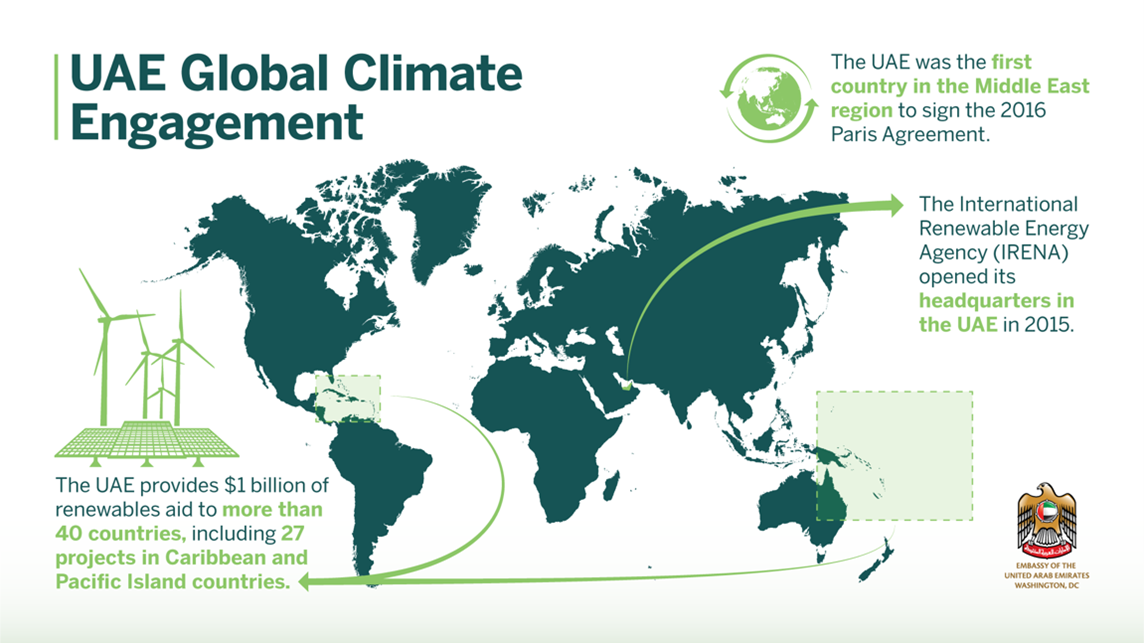 Since its inception in 1971, the UAE has supported the global climate agenda. As a country at the heart of climate impacts and undergoing a major energy transition, the UAE has long viewed climate change as a challenge that must be overcome.
The UAE's hosting of COP28 builds on the country's track record of action to meet the global climate challenge. The UAE is a global hub for logistics, transportation and green technology and is at the crossroads of business, commerce and tourism. The country is therefore uniquely positioned to build bridges and foster consensus to accelerate inclusive climate progress.
The UAE is the first country in the region to ratify the Paris Agreement, the first to commit to an economy-wide reduction in emissions, and the first to announce a Net Zero by 2050 strategic initiative, proving its commitment to raising ambition for climate action.
Learn more about how the UAE is addressing climate change in close cooperation with the United States.
Key Areas of Focus
In a speech at 7th Ministerial meeting on Climate Action in July 2023, and in an accompanying open letter, Dr. Al Jaber outlined four areas of focus for COP28.
Fast Tracking the Energy Transition
Work to triple renewable energy output to 11,000 gigawatts by 2030.

More than double low carbon hydrogen production to 180 million tons per year by 2030.

Transform food and agriculture systems through a greater investment in agri-tech, smarter water use and food production in an accelerated time frame.

Work 

with the energy industry to accelerate decarbonization

and work with NOCs and IOCs to zero out methane emissions

and expand hydrogen

by 2030

.
Fixing Climate Finance
Create a "comprehensive transformation" of climate finance reform instead of "piecemeal reform."
Work with the IMF, the World Bank and GFANZ to unlock the power of capital markets, standardize voluntary carbon markets and incentivize private capital and finance.
Encourage donors to double adaptation finance by 2025, prioritizing the Global South.
Ensure that every concessional dollar is matched by $2 or $3 worth of private capital.
Help the most vulnerable to rebuild after climate-related disasters.
Together with the international community, build on the progress made in Sharm El Sheikh to fully operationalize the loss-and-damage fund.
Nature, People, Lives and Livelihoods
Protect the most vulnerable communities and most critical systems from extreme weather and biodiversity loss.
Advance the world's focus on nature, food, health and resilience as part of a robust framework for the Global Goal on Adaptation.
Protect the rain forests and invest in nature-based solutions, such as mangroves, which act as powerful carbon sinks while protecting coastlines and preserving natural ecosystems.
Ensure that our global food system is resilient to the changing weather patterns which threaten farmers around the world. Additionally, call on countries to integrate National Food System Transformation plans into both NDCs and National Adaptation plans and participate in the first climate-health ministerial.
Inclusivity
Create the largest ever youth climate delegate program and a pavilion for Indigenous Peoples, to tap into their concerns and wisdom as they protect 80% of the world's biodiversity.
Break down the silos between traditional and emerging energy sectors, launching integrated dialogues between the IEA, UNFCCC and IRENA where specific actions on fast-tracking the energy transition can be agreed.
Bridge divides that are blocking critical breakthroughs in the climate fight.
The COP28 Leadership Team
HE Dr. Sultan Ahmed Al Jaber, President-Designate
Dr. Sultan Al Jaber brings two decades of leadership experience in government, business, energy systems, and diplomacy. During his double tenure as Special Envoy for Climate Change (2010- 2016, 2020-present), Dr. Al Jaber has played a seminal role in shaping the country's clean energy path, including as founding CEO and currently the Chairman of Masdar, Abu Dhabi's pioneering renewable energy initiative, that has since become a leading global clean energy player. Dr. Al Jaber has also been an outcomes-focused participant at over ten COP summits, including the historic Paris COP21 in 2015. Upon joining Abu Dhabi National Oil Company (ADNOC) as its CEO, Dr. Al Jaber has spearheaded a $15 billion decarbonization strategy and new low-carbon solutions business.
HE Shamma Al Mazrui, Youth Climate Champion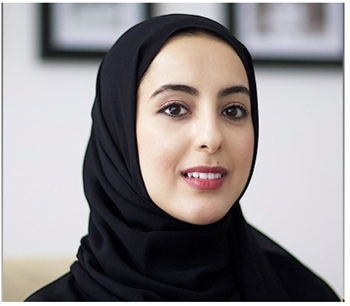 The Youth Climate Champion role is designed to amplify the work of youth-led and youth-focused organizations within the COP process. H.E. Shamma Al Mazrui, UAE Minister of Community Development, will be the first-ever Youth Climate Champion with a Ministerial role. She will be responsible for engaging with youth globally in the lead-up to, and during, COP28 UAE. This will include working with local and global stakeholders to provide capacity-building opportunities for youth, as well as mechanisms to fund youth innovations in the field. H.E. Al Mazrui is also the Vice Chair of the Arab Youth Center, the Secretary General of the Education and Human Resources Council, Chairperson for Special Olympics UAE, and President of the National Center for Education Quality.
HE Razan Al Mubarak, UN Climate Change High-Level Champion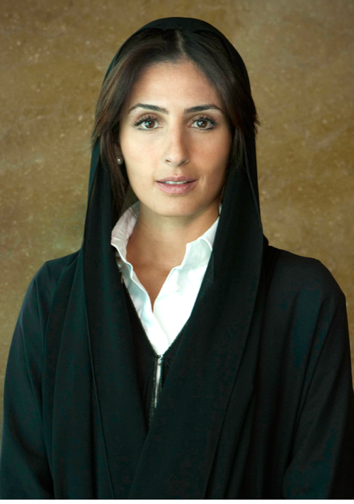 As UN Climate Change High-Level Champion, H.E. Razan Al Mubarak will mobilize the private sector and civil society, along with driving efforts to address the climate and nature crises together. The role of the UN Climate Change High-Level Champion is focused on engaging state and non-state actors, including cities and sub-regional governments, indigenous peoples, civil society, and private sector partners. Al Mubarak will draw upon her experience as President of the International Union for Conservation of Nature (IUCN), Managing Director of the Environment Agency Abu Dhabi (EAD) and Managing Director of Emirates Nature-WWF to ensure progress on biodiversity, conservation, and nature-based solutions.
HE Mariam Almhieri, Minister of Climate Change and Environment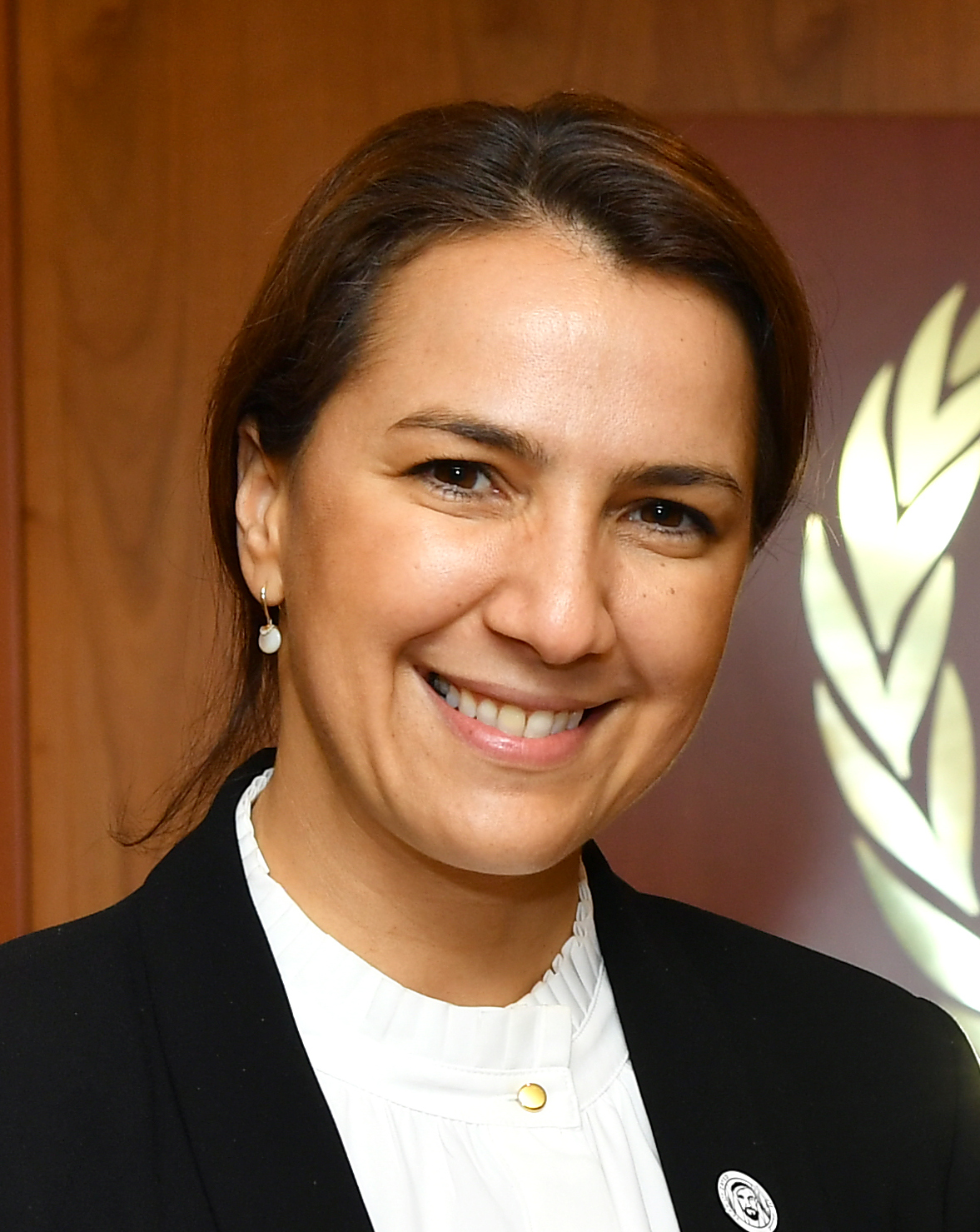 H.E. Mariam Almheiri will support the COP28 UAE leadership team and continue to lead national progress on climate change, ensuring that the UAE delivers on its climate targets set out by the Paris Agreement and its Net Zero by 2050 Strategic Initiative, along with promoting nature-based solutions (100 million mangroves by 2030). She will also spearhead the UAE's intention to drive new political visibility and outcomes on food systems transformation at COP28 UAE.
HE Majid Al-Suwaidi, Director-General, COP28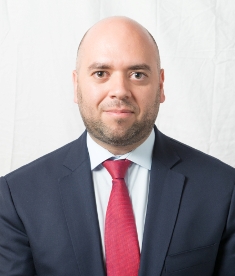 HE Majid Al-Suwaidi will serve as Director-General of COP28, helping to organize an ambitious and inclusive conference. Previously, he served as the UAE Ambassador to Spain as well as Consul General of the UAE in New York. An expert in international negotiations, he has led the UAE Mission to the United Nations' (UN) engagement in matters covering a wide range of issues relating to economic growth and development.
Previously, Al-Suwaidi served as Lead Negotiator on Climate Change, Energy and Sustainability for the UAE Ministry of Foreign Affairs. He worked closely with the Conference of Parties to the United Nations Framework Convention on Climate Change (UNFCCC) to negotiate the landmark climate change agreement, which was adopted at the Paris Climate Conference (COP21) in 2015. He was also instrumental in the advancement of the UN Sustainable Development Goals (SDGs), which set an international mandate to act on global sustainability issues.
Hana AlHashimi, UAE Lead Climate Negotiator for COP27 & COP28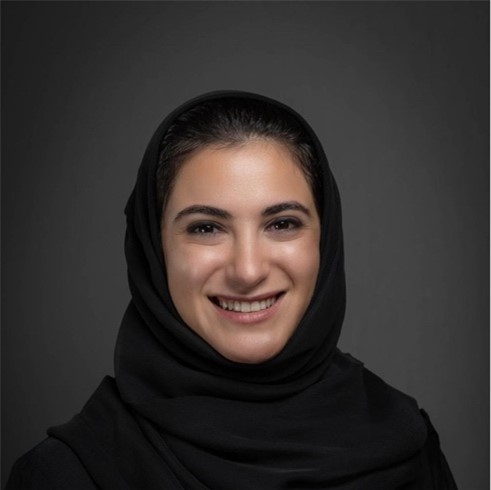 Before her appointment as the UAE's Lead Climate Negotiator for COP27 and COP28, Hana AlHashimi was a senior adviser in the Office of the President of the 73rd Session of the United Nations General Assembly. She led on environment and climate action, sustainable energy, frontier technologies, and information and communications technologies (ICTs).  She also served as the liaison with the Group of 77 and China.
Her prior experience includes project development for sustainable energy accelerators at the United Nations Industrial Development Organization (UNIDO) in Vienna, Austria, as well as management consulting for social businesses at Munich Advisors Group in Germany.
Hana holds a Masters of Sciences in International Relations and Diplomacy from Leiden University and the Netherlands Institute for International Relations (Clingendael), and a Bachelors of Commerce in General Management and the Social Context of Business from McGill University in Montreal, Canada.
Notable Comments on the UAE's Climate Leaders
"Fighting climate change requires all hands on deck. That's why Dr. Sultan Al Jaber is the right person to preside over the upcoming UN climate summit."
- Michael Bloomberg, Founder of Bloomberg L.P. and Bloomberg Philanthropies
"[Dr. Al Jaber is] extremely well placed to lead us into a successful COP… He's been leading the charge to also take the oil and gas industry into a sustainable world."
- Frans Timmermans, EU Climate Chief
"Glad to hear strong call to action from COP28 Pres Designate UAE Climate Envoy as he lays out the case for energy transformation in Houston. Look forward to working together to deliver ambitious action on clean energy transition and align the oil and gas sector w/ 1.5C imperatives.
This year, we must see concrete commitments and actions by industry and governments alike to scale up clean energy and rapidly reduce methane and CO2 from our energy systems. We must leverage every tool we have, from policies to investments, to keep 1.5C within reach."
- John Kerry, US Special Presidential Envoy for Climate
"Congratulations to UAE Climate Envoy HE Dr. Sultan Al Jaber on his appointment as COP28 President-Designate, alongside HE Razan Al Mubarak as High Level Champion and Shamma HE Shamma al Mazrui as Youth Champion. This diverse team will lead the UAE's COP28 Presidency through, among other important mandates, the first Global Stocktake under the Paris Agreement, and help coalesce a vision and plan for what must happen to keep a 1.5 degree C limit on temperature rise within reach.
Dr. Sultan is an experienced diplomat and businessperson, including as Chairman of Masdar, and this unique combination will help bring all of the necessary stakeholders to the table to move faster and at scale. The UAE is a crucial partner in advancing our joint efforts to combat the climate crisis, including through their COP28 leadership. The path ahead will not be easy, but I am optimistic at the outset of 2023 that we can collectively rise to meet the challenge of the climate crisis and build the clean energy economy of the future."
- John Kerry, US Special Presidential Envoy for Climate
"I congratulate UAE selecting the talented, experienced UAE Climate Envoy Dr. Sultan Al Jaber as COP 28 President-Designate. We have worked closely through his leadership of MASDAR, IRENA, and ADNOC. His commitment to climate action, accelerating energy transition is clear."
- Amos Hochstein, Special Presidential Coordinator for Global Infrastructure and Energy Security
"Domestically and internationally, the UAE has shown leadership in climate investment and innovation. It is already one of the largest investors in renewables at home and abroad and is an innovator in technologies crucial to the energy transition… Dr Al Jaber brings deep diplomatic and commercial experience through his work as the UAE's special envoy on climate change and as the Chairman of Masdar, a leading renewables company. I am confident that Dr Al Jaber has both the standing and the capability to offer groundbreaking leadership for COP28."
- Tony Blair, Former Prime Minister of the United Kingdom
"Welcome to the COP 28 President-Designate.. Looking forward to working with you and all stakeholders, leveraging the UAE's unique position, to further global ambition and action on climate change."
- Simon Stiell, United Nations Climate Change Executive-Secretary
"Warm congratulations HE Dr. Sultan Al Jaber, HE Razan Al Mubarak & HE Sharma Al Mazrui as you take on high responsibilities for COP28 UAE. Much at stake, the world needs effective leadership towards a strong outcome for climate, people and planet. Let's stand behind COP28 UAE."
- Patricia Espinosa, Former Executive Secretary, UNFCCC
"Delighted to hear appointment of Dr. Sultan Al Jaber as COP28 President-Designate. Public-private cooperation is integral to rapidly slashing emissions by 2030, whilst driving climate-resilient, nature-positive growth." 
- Borge Brende, President, World Economic Forum
"Congratulations to HE Dr. Sultan Al Jaber on being named COP28 President-Designate. UAE Climate Envoy has real opportunity to take climate action further & faster by building consensus & unity across broad range of partners. IEA is ready to contribute to successful COP28 outcomes"
- Fatih Birol, Executive Director, International Energy Agency
"COP28 will be a moment for the world to take stock of Climate Action progress. Nuclear has a key role to play in climate mitigation & adaptation. Congratulations Sultan Al Jaber, Razan Al Mubarak & Shamma Al Mazrui — you can count on IAEA organization's support. Atoms for climate."
- Rafael Mariano Grossi, Director General, International Atomic Energy Agency
"I think the UAE is going to do a superb job…" We are "going to see something very important happening [at COP28]."
- Lord Zac Goldsmith, UK Minister of State for Overseas Territories, Commonwealth, Energy, Climate and Environment
"Congratulations to Dr. Sultan Al Jaber, H.E. Shamma Al Mazrui and H.E. Razan Mubarak. The SMI is excited to support you and the work in our shared mission towards a just and sustainable future COP28 UAE"
- Sustainable Markets Initiative
"Congratulations to HE Dr. Sultan Al Jaber, HE Razan Al Mubarak & HE Shamma Al Mazrui on taking up their COP28 UAE roles. We fully support COP28 mitigation goal to keep the 1.5°C goal alive and in reach through accelerated uptake of #hydrogen that goes hand-in-hand with RES-E."
- Hydrogen Council