Commercial Invoices Attestation Process Route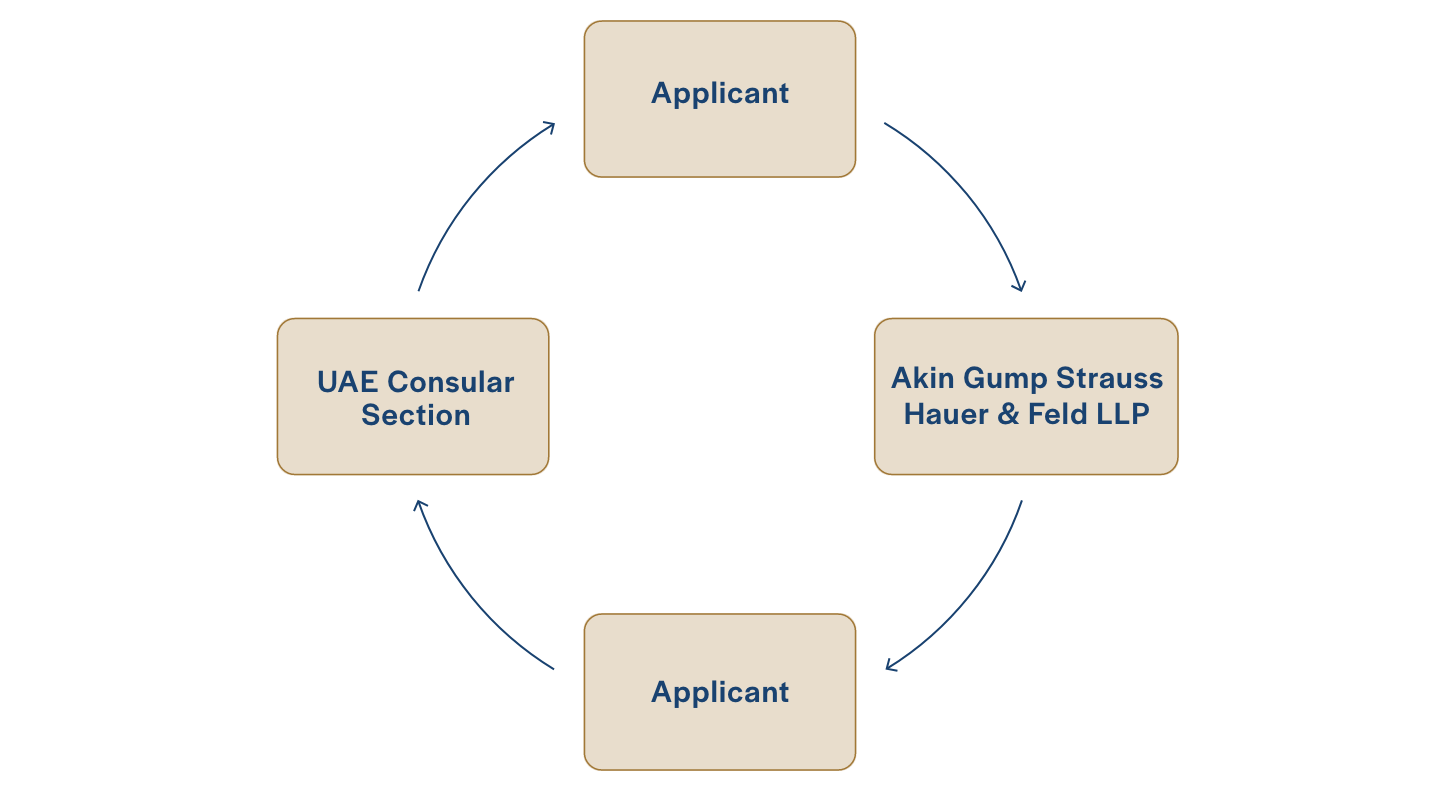 Step 1: Commercial invoices and related certificates must be verified by Akin Gump Strauss Hauer & Feld LLP, the UAE Embassy's exclusive Verification Agent, at their Washington, DC office.
For detailed document verification information, and relevant forms, please click here. The office is located on 2001 K Street, NW, Washington, DC 20006. For any inquiries, the phone number is 202-416-5250 and the email address is: docverifications@akingump.com
Step 2: Submit the following requirements for legalization to the respective UAE Consulate covering the State in which the company is based:
A Certificate of Origin and other required certificates (Attestation fees is $40.84 fee for each)
Commercial invoice
Money order or Cashier's Check with the appropriate fee, payable to The Embassy of the United Arab Emirates (Check the list of fees below, fees are per document),  Please make sure to fill out the money order completely (Your name, address and phone number). Or you can pay online through the following link:

https://www.mofaic.gov.ae/ar-ae/Services/attestation

. Please be sure to include your payment confirmation receipt with your documents.
If documents are sent by mail, include a pre-paid self-addressed return envelope. Write your name and address for the sender and recipient of the return envelope or airway bill.
Fees:
Certificate of origin and other certificates fees are $40.84 each.
For attestation fees on invoices with value less than $544.596, please call us at (202)243-2416 or (202)243-2460.
For attestation fees on invoices with value more than $544.596, enter value in $. (No Commas Please)
Important notes:
Certificate of Origin and the related commercial invoice needs to be attested together.
For Consulate/Embassy coverage and further information on the legalization process, Please visit the following website: http://docverifications.com/.