His Highness Sheikh Mohamed bin Zayed Al Nahyan is the President of the United Arab Emirates and Ruler of Abu Dhabi.
He was elected on Saturday 14th May 2022 by the decision of their highnesses, the members of the Federal Supreme Council of the United Arab Emirates.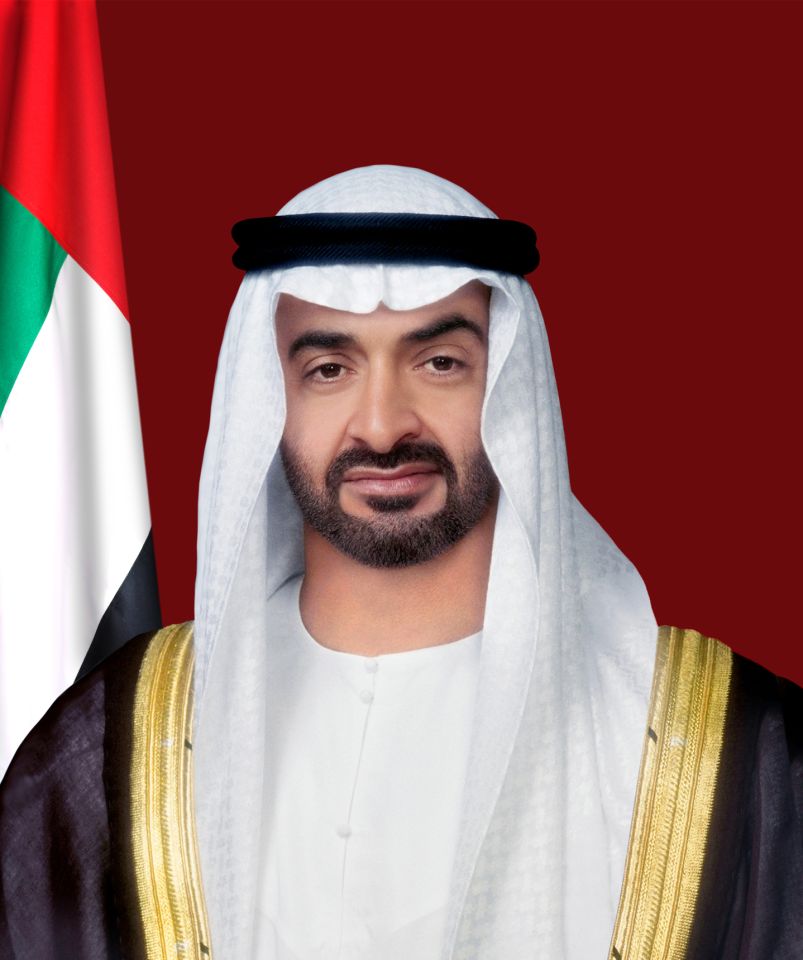 His Highness Sheikh Mohamed bin Zayed Al Nahyan has been Chairman of the Abu Dhabi Executive Council since 2004. He served as Crown Prince of Abu Dhabi from 2004 until 2022. Prior to that, he served as Deputy Crown Prince of Abu Dhabi. He also served as Chief of Staff of the UAE Armed Forces from 1993 to 2005, before assuming the role of Deputy Supreme Commander of the UAE Armed Forces.
Working alongside the late Sheikh Khalifa bin Zayed Al Nahyan and the rulers of the other emirates, His Highness has dedicated his life in service to advancing the UAE's social, economic and cultural development with the goal of realizing a more secure, flourishing, and sustainable future for his country and people. His Highness Sheikh Mohamed bin Zayed Al Nahyan is a leader amongst his people, holding firm the belief that true leadership lies in empowering men and women to forge their own paths and shape the future of the nation. Servant leadership is one of his enduring qualities. It can be seen in his daily interactions with citizens and residents, as well as through the Majlis (an assembly of leaders, citizens and community members), and his formal and informal engagements.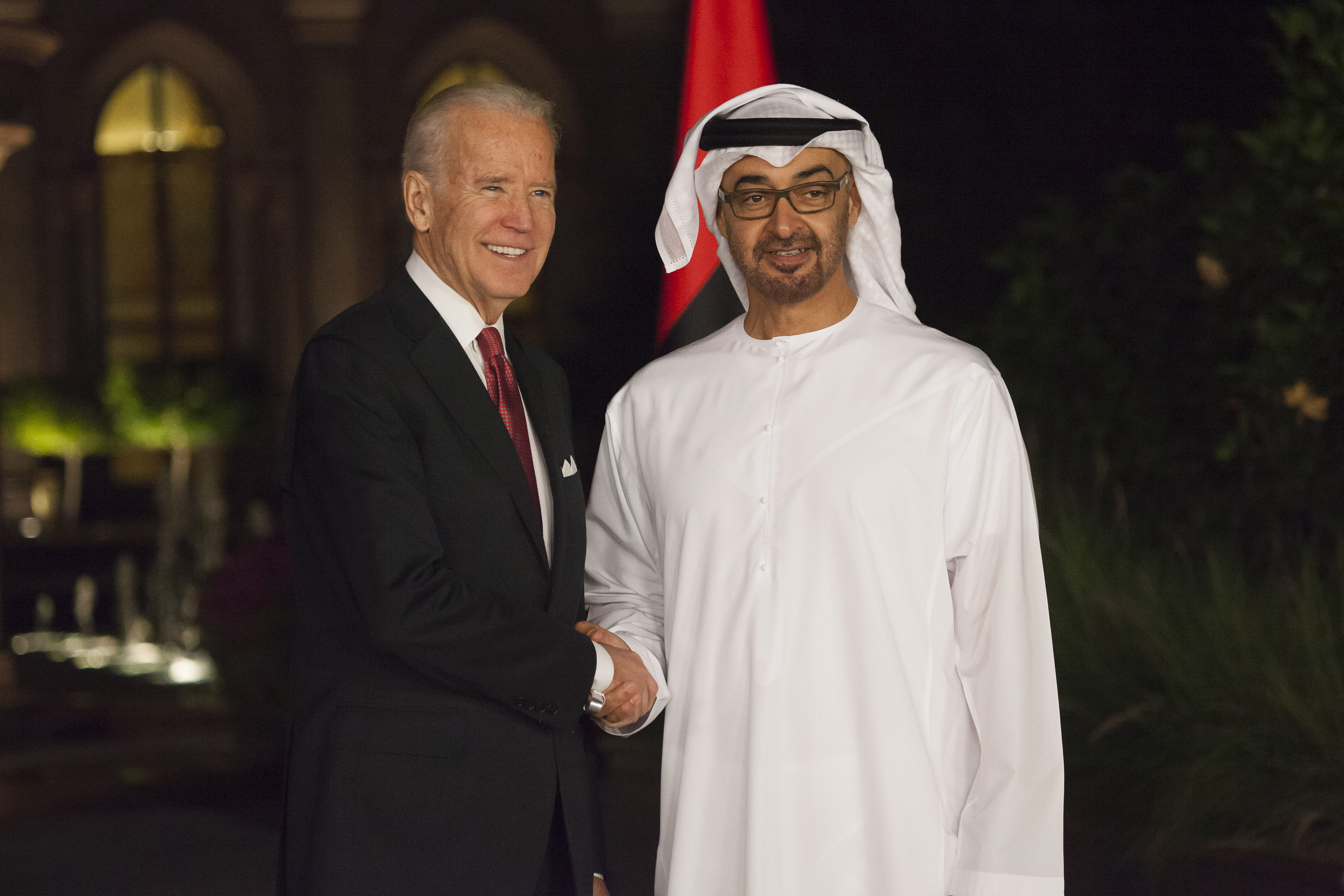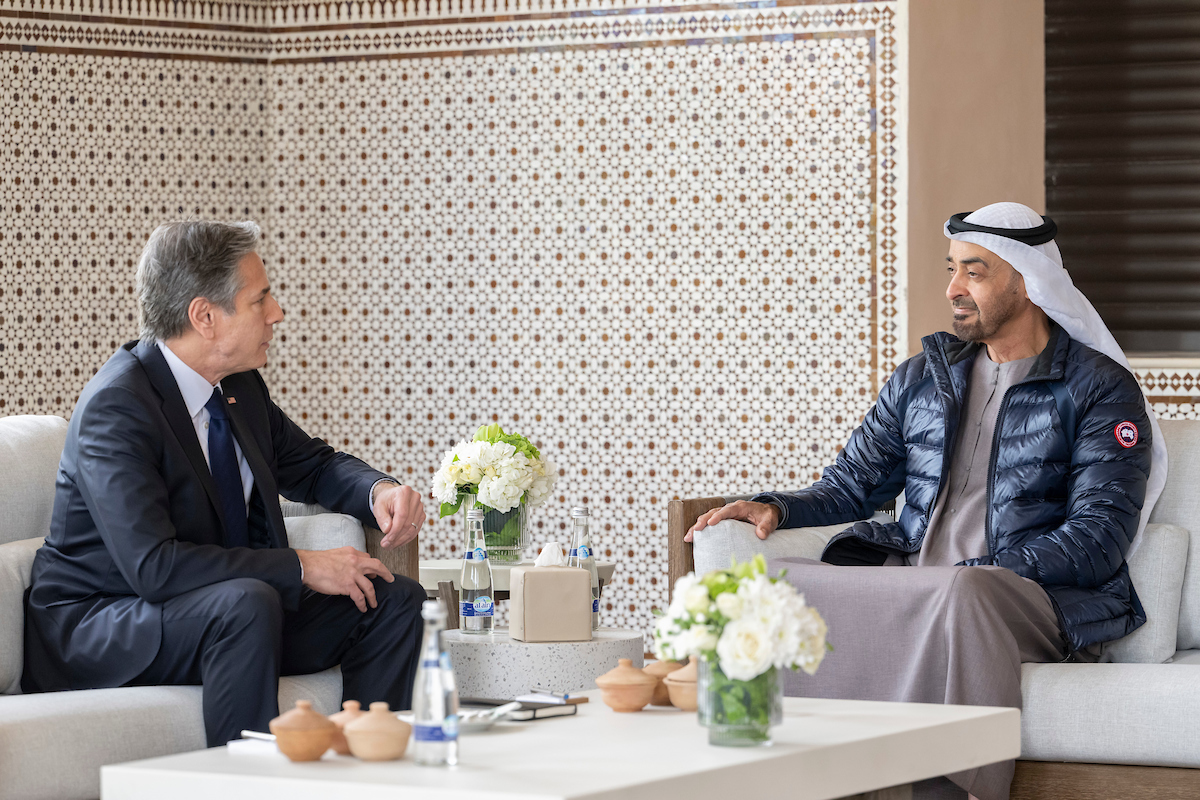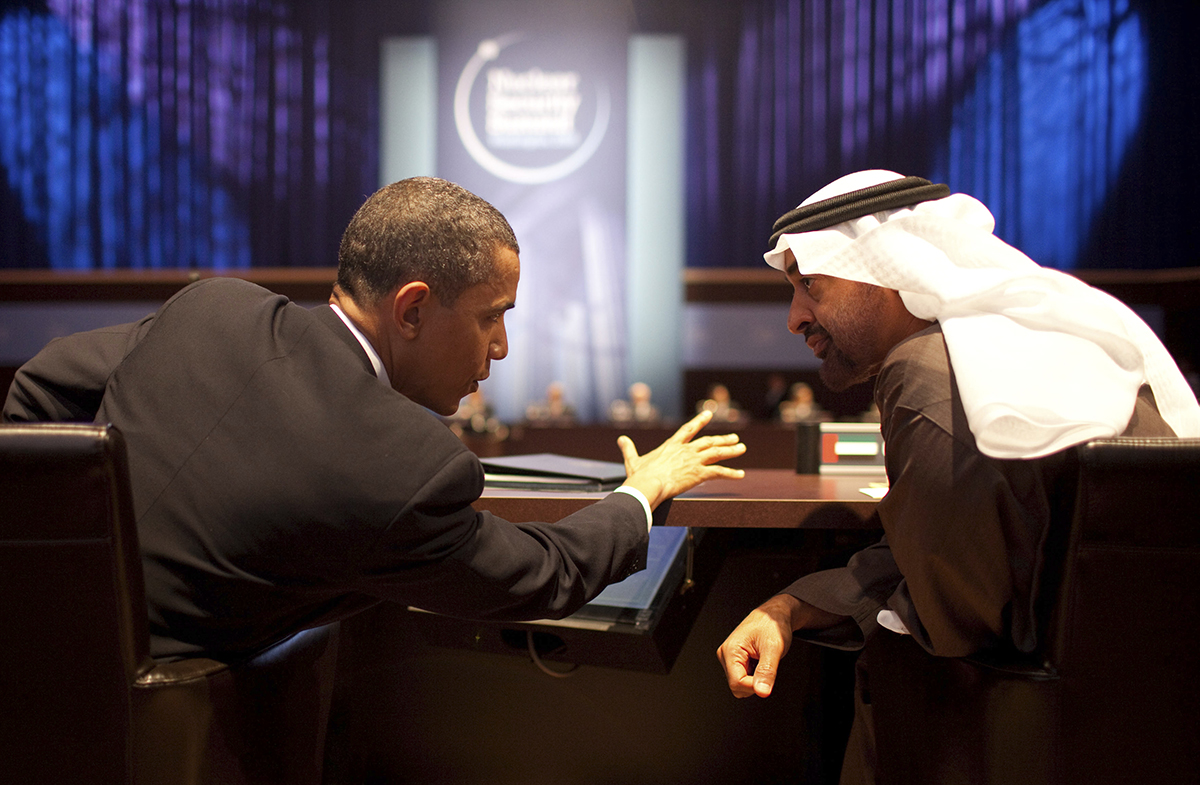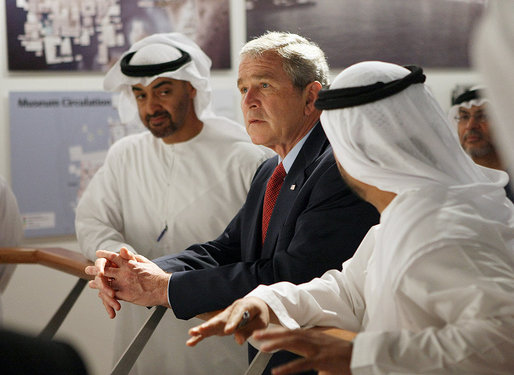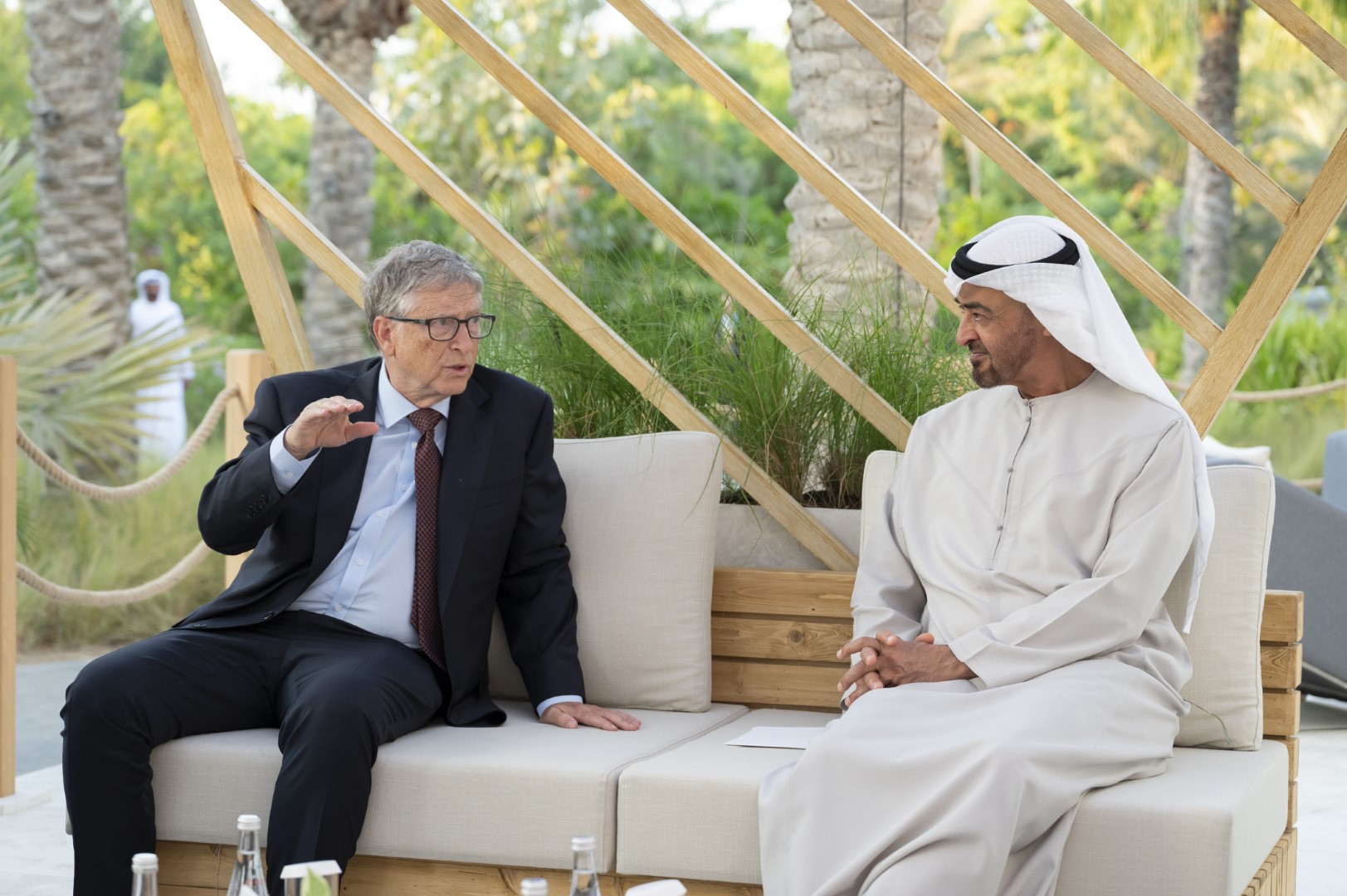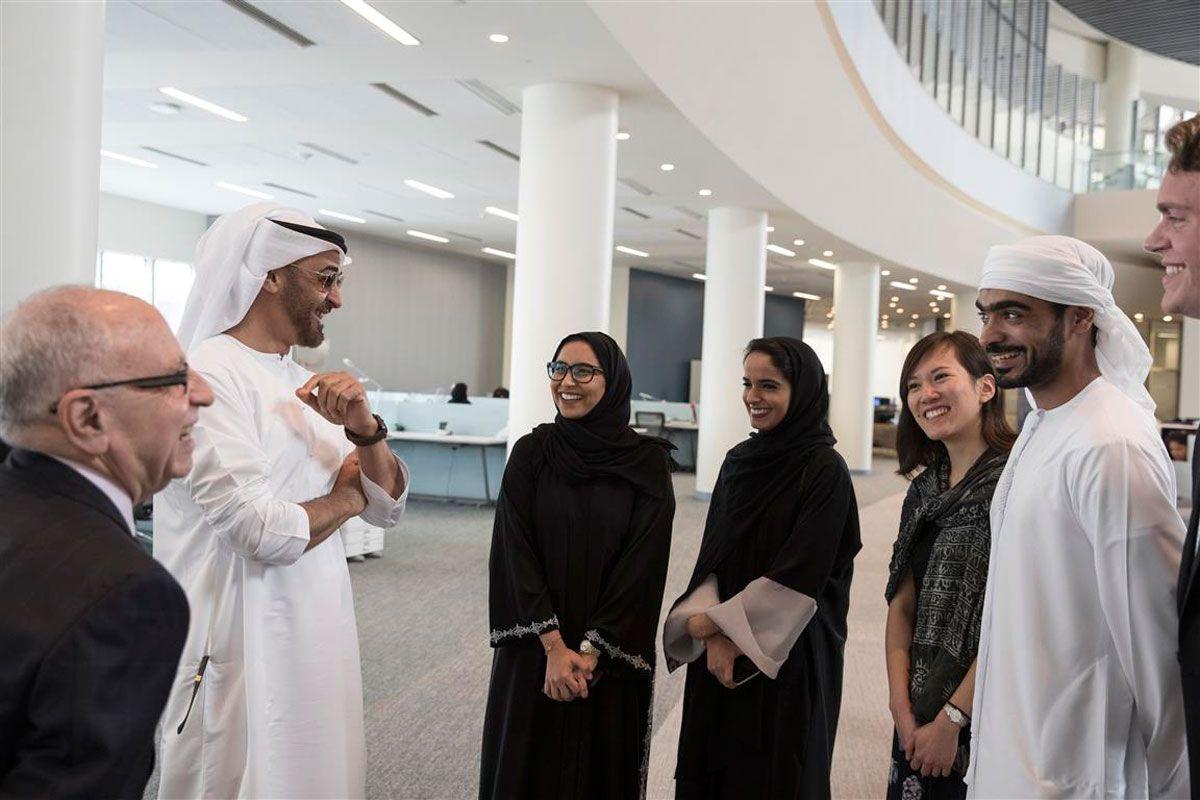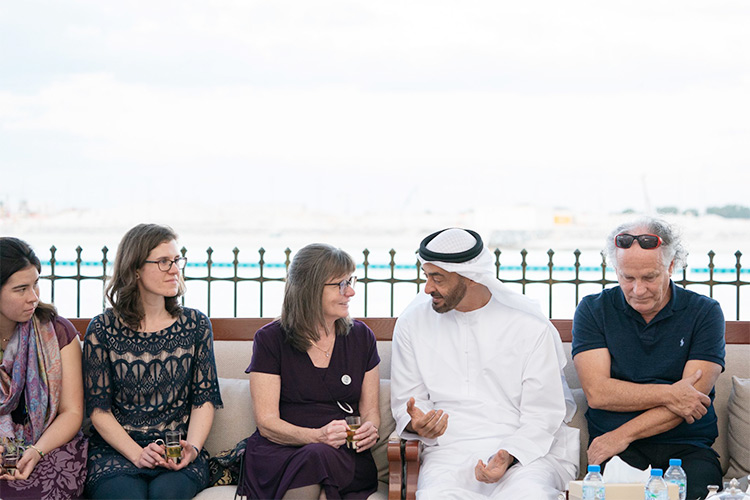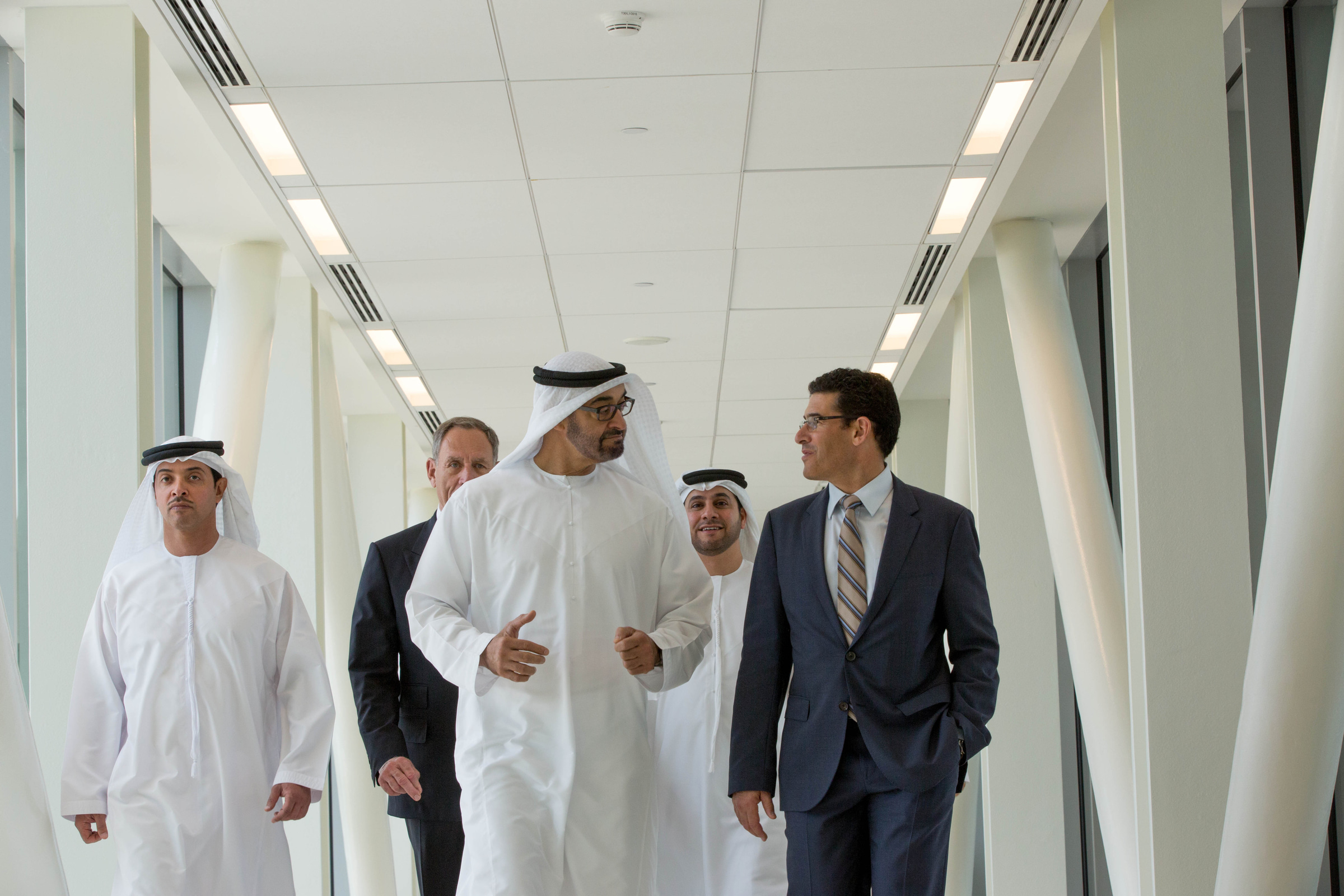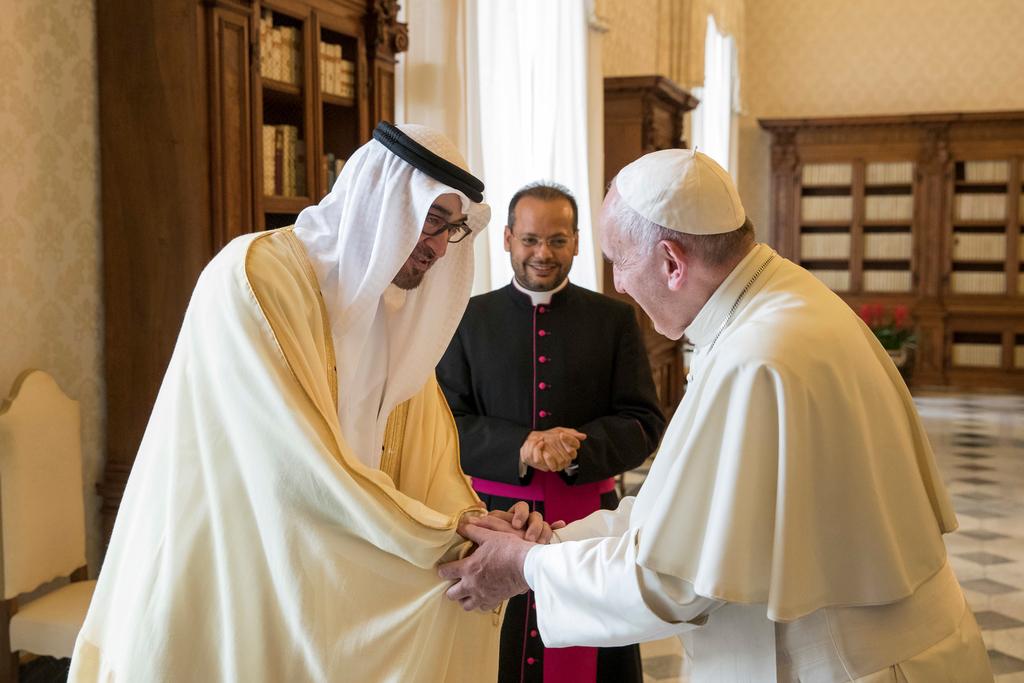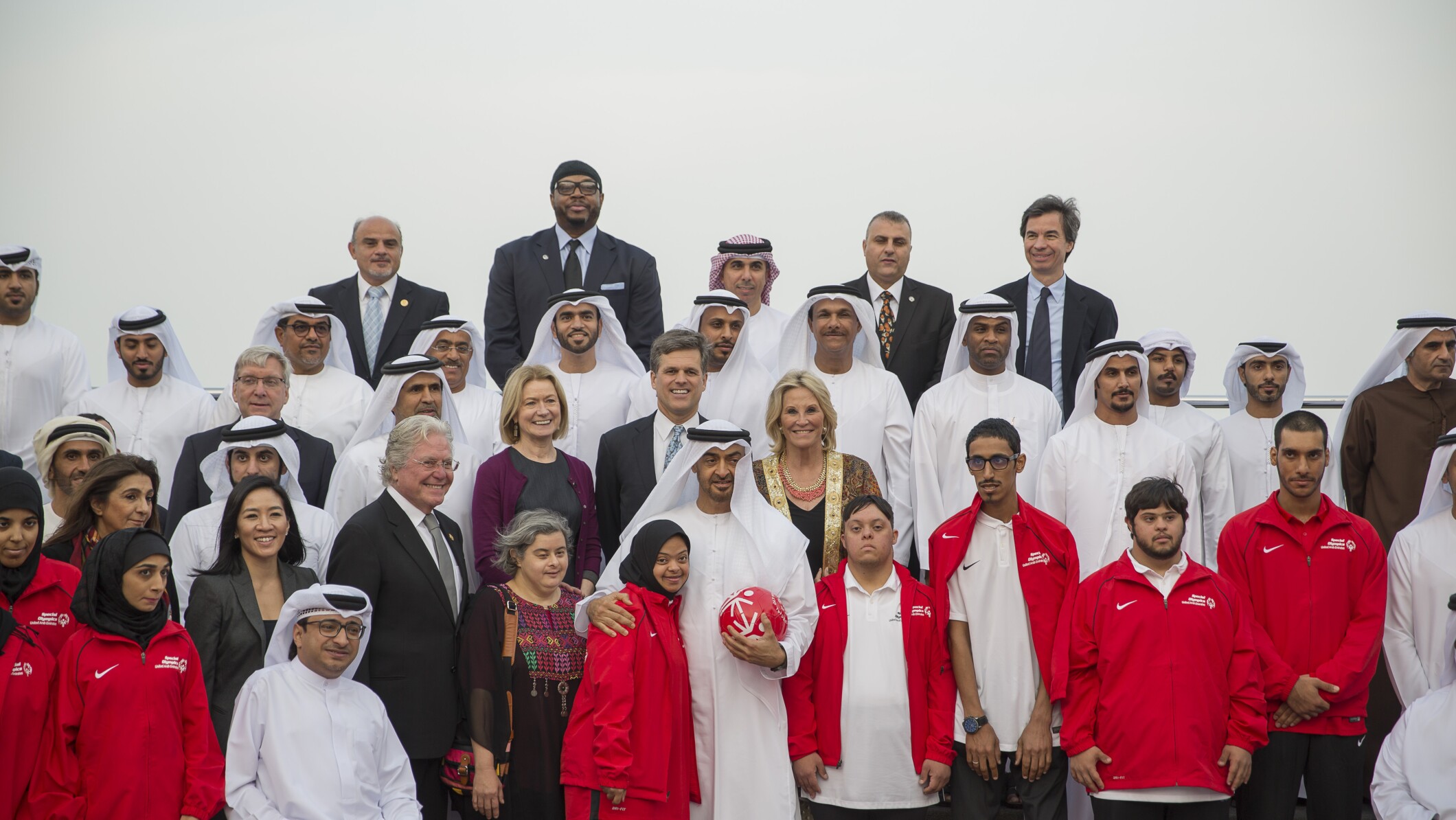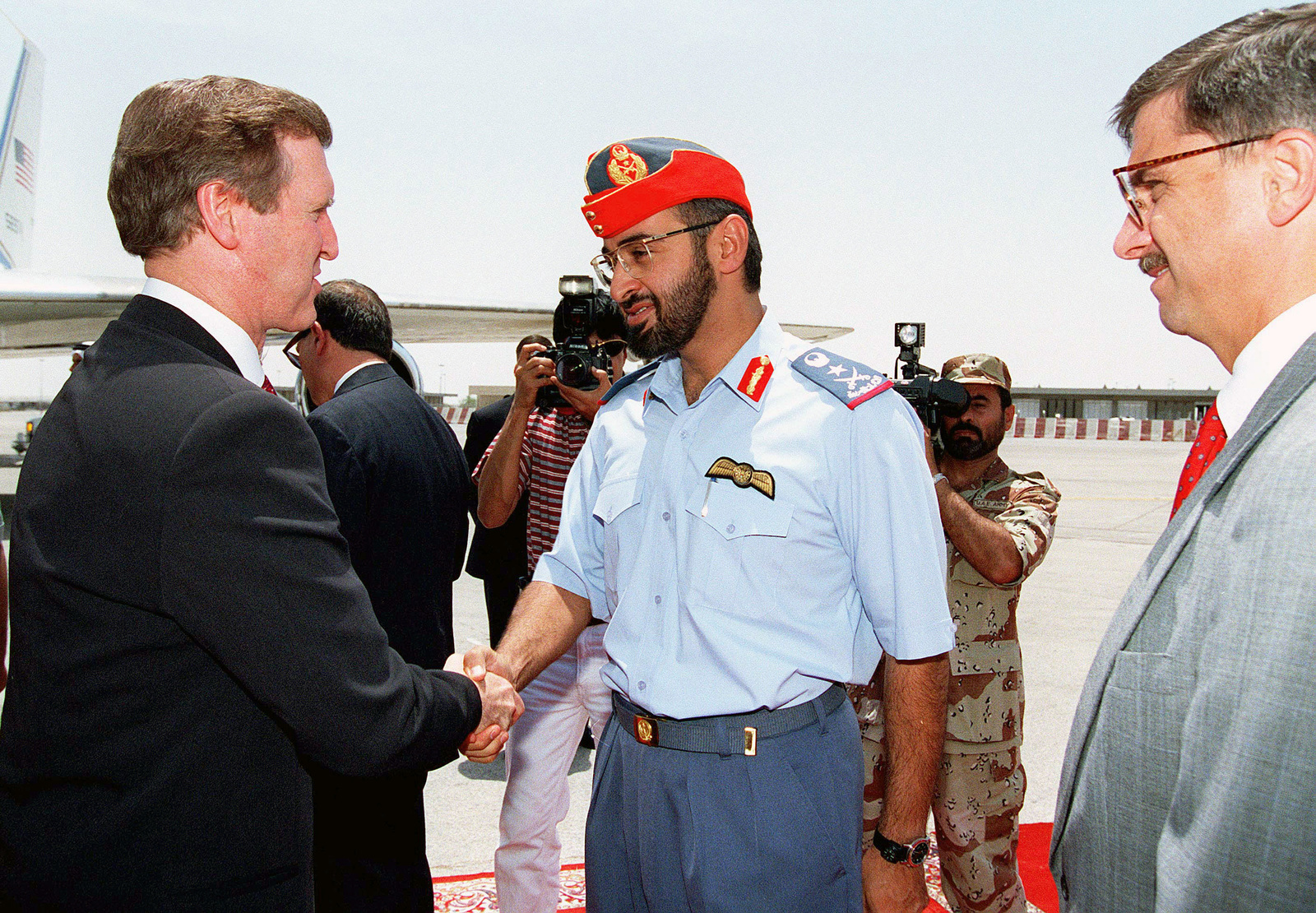 Building a secure and thriving society
Following in the footsteps of the late Sheikh Zayed and the late Sheikh Khalifa, His Highness Sheikh Mohamed bin Zayed Al Nahyan prioritises investments in infrastructure and regional security as enablers of the wellbeing of people. He has:
Prioritized the growth and advancement of higher education across Abu Dhabi​

Prioritized the development of strong national character, focusing on investing in sports

Overseen the launch of the UAE's Compulsory Military Service in 2014

Supported the launch of initiatives to foster an inclusive and flourishing society through the launch of the Abu Dhabi Strategy for People of Determination

Invested in partnerships that led to the establishment of world-class healthcare and Research and Development facilities

Promoted high-quality investments that have energized the military industries ex. Edge and Tawazun.

Supported the development of Abu Dhabi's infrastructure and economy, most notably through Ghadan 21, an accelerator programme launched in 2018 with a budget of 50 billion dirhams.​
Enabling a sustainable future
His Highness has made sustainable socioeconomic development a foundational pillar of the nation's ambitions. His ongoing oversight of major national organizations including the Abu Dhabi National Oil Company, the Abu Dhabi Investment Authority, and Mubadala Investment Company has underpinned economic growth and diversification efforts. His accomplishments include:
Mandating the Abu Dhabi Economic Vision 2030, in line with the vision of the late Sheikh Khalifa. The Vision was launched in 2008 to accelerate the knowledge economy, invigorate the private sector and deliver the Sustainable Development Goals

Building upon Sheikh Khalifa's vision, the UAE is proud to host COP28 UAE in 2023 at Dubai Expo City and organize an ambitious and inclusive climate conference

Spurring economic activity in sectors of the future, most notably in sustainable energy, food and water security, biotechnology and robotics

Ushering in a new era of investment in renewable energy, research and technology, and sustainable urban development through the creation of Masdar in 2006

Directing the transformation of ADNOC in 2016 from a traditional national oil company to an energy group with more commercial and investment focus

Enhancing the UAE's position as a partner in countering the effects of climate change through the nation's Net Zero by 2050 strategy in 2021 and naming the UAE's first Climate Envoy

Overseeing the creation and delivery of the UAE's ground-breaking peaceful Barakah nuclear power plant, the first in the Arab world

Establishing one of the region's most important environmental regulators, the Environment Agency—Abu Dhabi, committed to enhancing air quality, groundwater and the biodiversity of the Emirate

Leading significant conservation efforts to protect the falcon, houbara bustard and Arabian oryx in the UAE and internationally

Championing the creative industries and making Abu Dhabi a global center of art and culture while celebrating and preserving local heritage for future generations​
Collaborating to solve challenges facing humanity
His Highness Sheikh Mohamed bin Zayed Al Nahyan is committed to collaborating across countries to create a better future for humanity. His Highness directly supports and advocates for initiatives that protect and advance humanity and human dignity, including supporting many countries and communities in need. His efforts include:
Overseeing the UAE's participation in International Security Assistance Force, a NATO-led mission in Afghanistan in following the 9/11 terrorist attacks on New York and Washington DC in 2001. The UAE contributed not only to maintaining security, it also worked to establish development programs to support local Afghan communities

The UAE has sent planes carrying relief aid to Ukrainian refugees in Poland, Bulgaria and Moldova in line with the regional refugee response plan. In October 2022, the UAE announced that it would provide an additional $100 million in humanitarian aid to Ukrainian civilians affected by the crisis

Striving for peace with the establishment of diplomatic relations with Israel in 2020

Taking firm positions against organized terrorist groups and promoting the values of peaceful coexistence, respect and dialogue

Welcoming Pope Francis to Abu Dhabi, the first ever papal visit to the Arabian Peninsula, in 2019. During this visit the Document of Human Fraternity—a joint declaration urging peace among all people in the world—was signed by Pope Francis and the Grand Imam of Al Azhar, Ahmed El Tayeb. This led to the UN establishing 4th February as International Day of Human Fraternity

Leading the UAE's global humanitarian response to COVID-19, providing medical supplies and logistics support to millions of people around the world​

Continuing to support global philanthropy efforts through working with the Carter Center and the Bill and Melinda Gates Foundation to eradicate debilitating and preventable neglected tropical diseases. 

In 2017, the UAE and Gates Foundation launched the Reaching the Last Mile Fund to support efforts to eradicate treatable diseases like polio worldwide. The UAE has contributed a total of $327 million to polio eradication efforts

Supporting initiatives and projects that improve the lives of people of determination all over the world, including pledging $25 million to an inclusive education project led by the Special Olympics project in a number of countries​
Early years and schooling
His Highness Sheikh Mohamed Bin Zayed Al Nahyan spent his earliest years against a backdrop of remarkable change in Abu Dhabi. During the first ten years of his life, the following events occurred: Abu Dhabi began the exportation of oil in 1962; his father became Ruler of Abu Dhabi in 1966; the United Arab Emirates was formed in 1971; and his father was appointed the first President of the UAE in that same year.
The active pursuit of all forms of knowledge from a local and international perspective was central to his education. His learning included spending as much time at his father's majlis and with tribal elders as he did in formal schooling in both Al Ain and Abu Dhabi, as well as the Royal Academy in Rabat.​
Before embarking upon official duties, His Highness Sheikh Mohamed Bin Zayed Al Nahyan trained at HMA Sandhurst, the UK's illustrious military academy, which he graduated from in 1979. ​
Family and personal interests
His Highness Sheikh Mohamed Bin Zayed Al Nahyan married Her Highness Sheikha Salama bint Hamdan bin Mohamed Al Nahyan in 1981, and in the years following saw the births four sons and five daughters, namely: Her Highness Sheikha Mariam, HH Sheikh Khaled, HH Sheikha Shamsa, HH Sheikh Theyab, HH Sheikh Hamdan, HH Sheikha Fatima, HH Sheikha Shamma, HH Sheikh Zayed and HH Sheikha Hassa. They have two adopted daughters, Amina and Salha, and 15 grandchildren.
His Highness is passionate about falconry and poetry, particularly the Nabati style native to the region. ​