Background
The Federal National Council (FNC) of the UAE is one of the country's five federal authorities, as established by the Constitution. Its first session opened on December 2, 1972. The FNC's official mandate is to provide for public debate of legislation. The FNC also discusses the proposals and plans of federal ministries, entities and public institutions.
There are 40 members of the FNC, apportioned amongst the UAE's seven emirates.
Since 2006, half of FNC members have been elected to serve four-year terms (the other half of the body is comprised of officials who have been appointed by the Ruler's Court of the UAE's seven emirates). 
In December 2018, UAE President Sheikh Khalifa called for Emirati women to make up 50% of the council. In the 2019 FNC elections, 50% of seats were allocated to women. Out of the 499 candidates, 182 of them were women.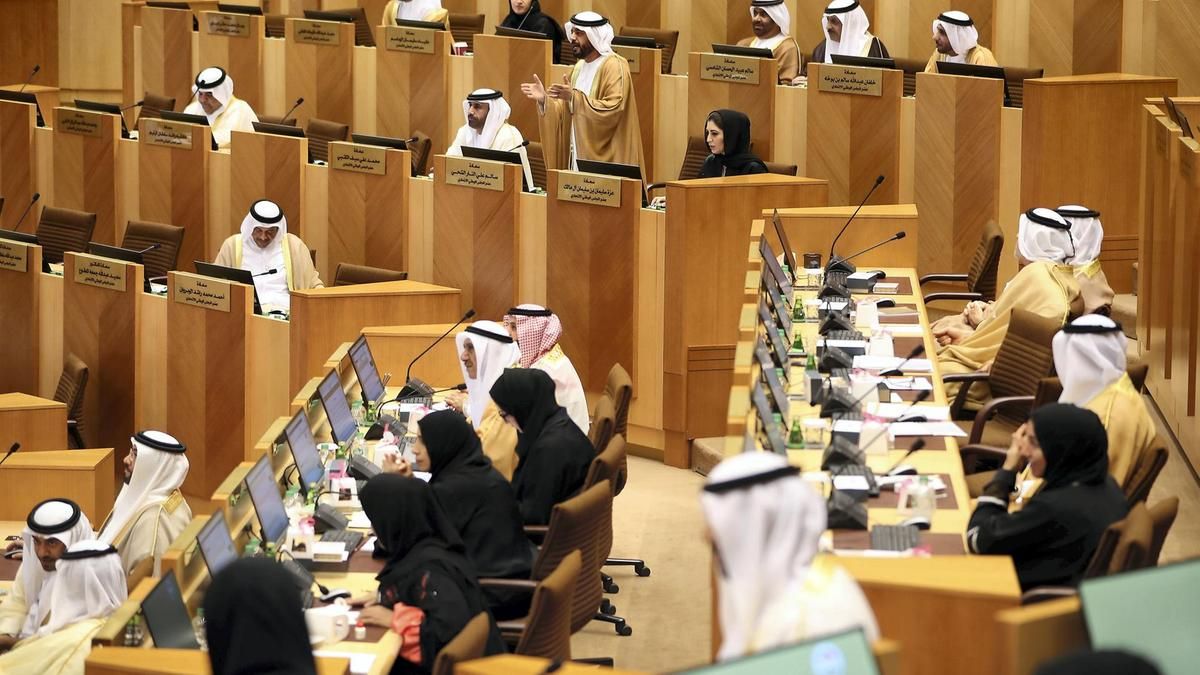 The FNC sessions, held in Abu Dhabi, are open to the public, except in exceptional closed sessions, which must be approved by a majority vote of the Council.
The Electoral Process
In 2006, the UAE established an Electoral College system. Under this system, every emirate has its own electoral college consisting of members equal to at least 300 times the number of seats allotted to it. The members of an emirate's electoral college are chosen by the Ruler of that emirate. The Ruler also decides the demographics and other terms and conditions of the voters.
Every member of the electoral college has the right to apply for candidacy of the FNC subject to compliance with eligibility rules as mentioned below.
Candidates have the right to run for elections in the emirate they belong to.
Members of the electoral college have the right to vote for a candidate of his/her choice from the emirate he/she belongs to.
20 candidates with the highest votes become members of the FNC.