The UAE and US governments are building on many years of strong bilateral ties to tackle global climate change challenges together. With the UAE hosting the 28th United Nations Climate Change Conference, or COP28, in 2023, the countries' joint efforts will not only accelerate efforts to reach climate goals, but will also enhance economic opportunity and diversification, while creating knowledge, skills and jobs.
In the private sector, UAE-US partnerships are driving advances in sustainability and clean energy technology. Additionally, the UAE is working with partners in the US to protect natural environments in both countries and tackle pressing climate issues.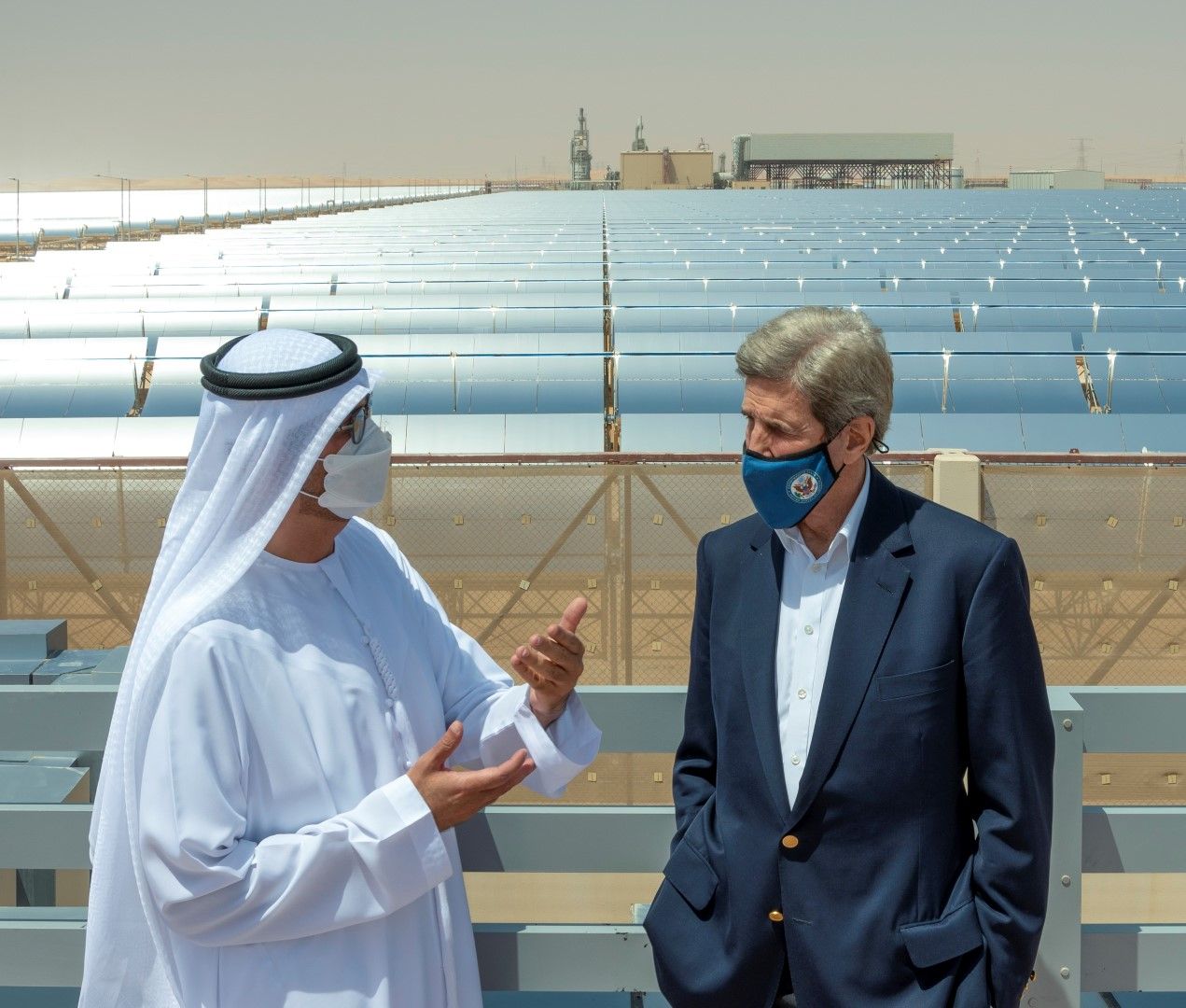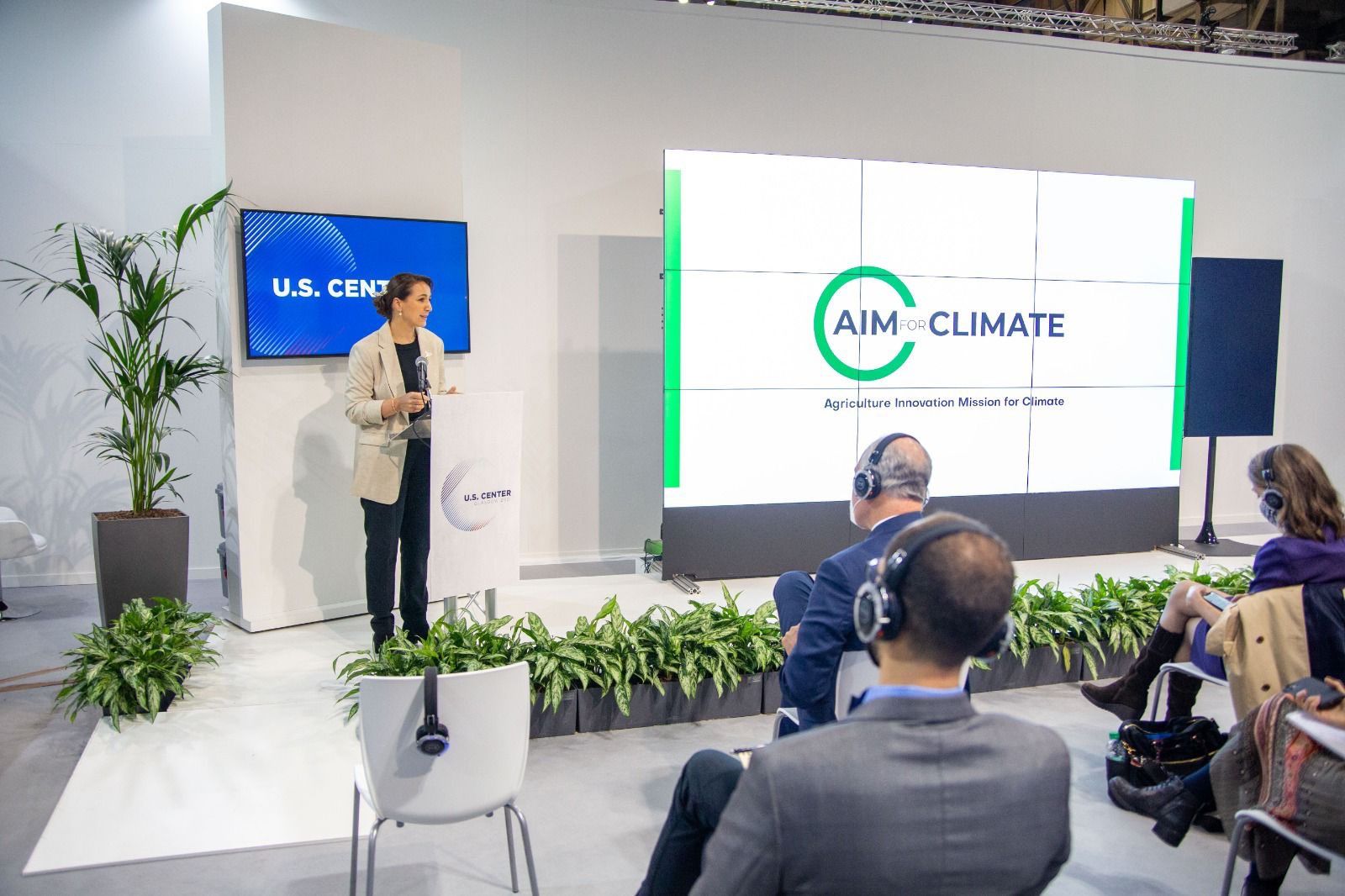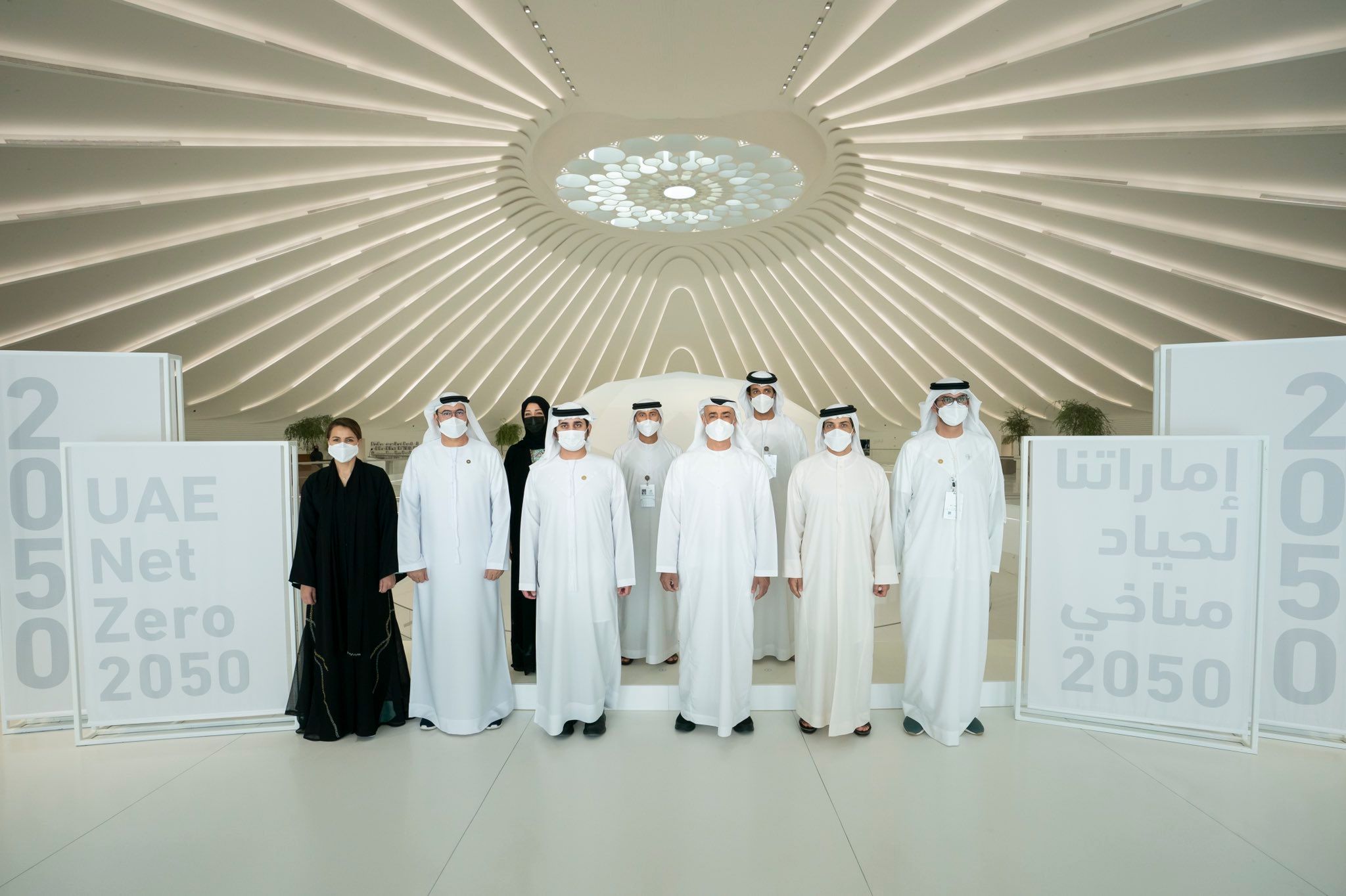 At COP26, the UAE became the first Gulf country to commit to

reach

n

et

z

ero emissions by 2050. During the

conference

, the UAE and US

launched

the Agricultur

e

Innovation Mission for Climate

(AIM for Climate)

, an initiative that accelerates

innovation and

research and development in agricultur

e

and food systems in order to spur low-carbon growth and enhance food security. Learn more about AIM for Climate.

UAE Minister of Climate Change and Environment HE Mariam Almheiri and US Agriculture Secretary Tom Vilsack led the first AIM for Climate

ministerial meeting

in February 2022. AIM for Climate partners set a goal of doubling investment in climate-smart agriculture and food systems innovation to $8 billion by November 2022.

During a visit to the UAE ahead of President Biden's Leaders Summit on Climate in April 2021, Special Envoy John Kerry discussed bilateral climate cooperation with HE Dr. Sultan Al Jaber and HH Sheikh Mohamed Bin Zayed. The two countries jointly hosted the first Regional Climate Dialogue in Abu Dhabi, where countries from the GCC and MENA region committed to reducing emissions by 2030 and working collectively to help the region adapt to the serious impacts of climate change and mobilize investment in a new energy economy. Kerry also visited major strategic projects supporting the country's efforts in clean energy, including the IRENA headquarters and Masdar.

To hear more from Special Envoy Kerry on the UAE's role in driving international efforts to combat climate change, see this video interview from CNBC.
To hear more about the progress towards climate action made during the landmark summit, watch this segment from CNN's Connect the World with Becky Anderson.

UAE and US climate envoys HE Dr. Sultan Al Jaber and John Kerry are coordinating on joint efforts to deliver global action on key climate issues, including decarbonization.
In 2020, Masdar acquired a 50 percent stake in three utility-scale wind farms in Nebraska and Texas and five photovoltaic solar projects in California, totaling 689 MW of solar and 75 MW of lithium-ion battery energy storage to help power local communities.
Masdar's first entry into the US market was in 2019 with investments in two wind farms in Texas and New Mexico.
The Massachusetts Institute of Technology (MIT) played a key role in the establishment and development of the Masdar Institute of Science and Technology, a graduate institute dedicated to renewable energy research that is today part of Khalifa University.
In 2014, the UAE and US launched the first annual bilateral energy dialogue to facilitate new and ongoing initiatives to strengthen cooperation between the two countries and enhance and secure the global energy market.
An MOU signed in 2010 between Masdar and the US Department of Energy laid the foundation for a number of joint partnerships with national laboratories in the US, including projects related to carbon capture, use and sequestration and renewables-powered desalination.
In December 2009, a US-UAE bilateral agreement for peaceful nuclear cooperation went into effect, enhancing international standards of nuclear non-proliferation, safety and security. Known as a "123 Agreement," the pact established a required legal framework for commerce in civilian nuclear energy technology between the two countries. Today, the UAE's Barakah Nuclear Power Plant, established based on the guidelines laid out by this agreement, is generating clean electricity that is powering the UAE.