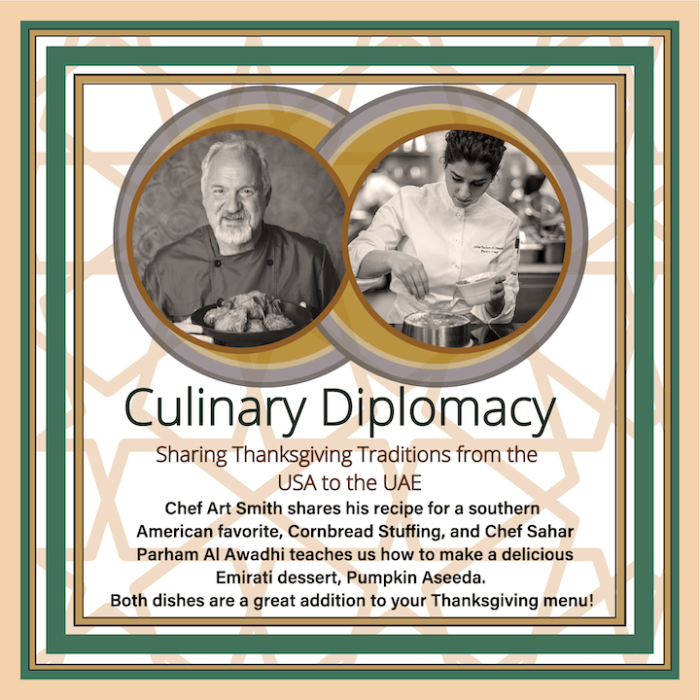 Culinary Diplomacy: Sharing Thanksgiving Traditions from the USA to the UAE
To celebrate Thanksgiving, the department of Cultural Diplomacy partnered with the Culinary Diplomacy Project, a non-profit that builds cultural bridges through food, to host a virtual cooking experience.
During the webinar, American chef Art Smith and Burj Al Arab's pastry chef Sahar Parham Al Awadhi exchanged recipes, stories and Thanksgiving traditions.  Chef Art Smith shared his recipe for a southern American favorite, Cornbread Stuffing. Chef Sahar Parham Al Awadhi taught the audience to make a delicious Emirati dessert, Pumpkin Aseeda.
Although the COVID-19 pandemic made the 2020 holiday season an untraditional one, this virtual event brought UAE and US culture together through cooking.