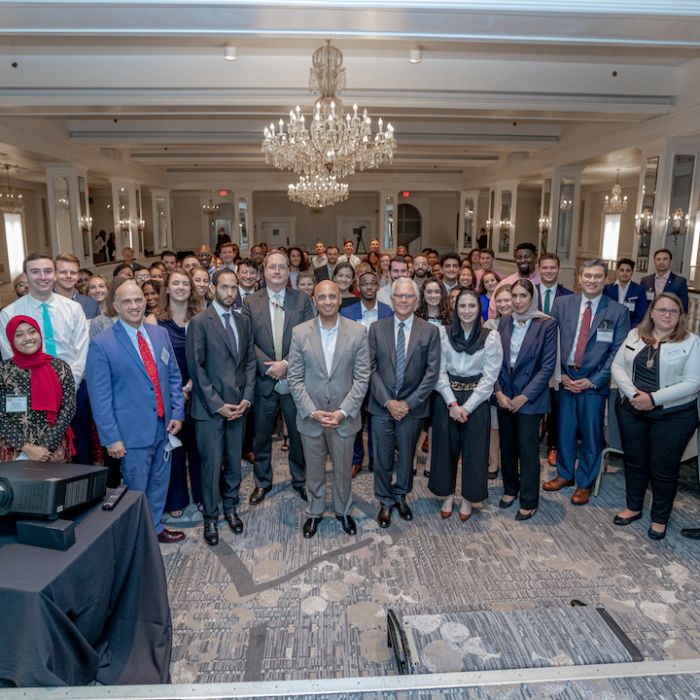 Global Ties National Meeting
The UAE Embassy in Washington, DC briefed Global Ties U.S. members on issues of key importance to the UAE at the annual Global Ties National Meeting. The Embassy assembled an expert lineup of UAE and Embassy-based representatives to highlight space, EXPO 2020, Trade and Economy, Climate, Arts & Entertainment, the Abraham Accords and COVID-19. Dana Al Marashi, Head of Cultural Diplomacy at the Embassy moderated the session.
Global Ties U.S. is America's oldest and largest citizen diplomacy network. They implement various international exchange programs, including the U.S. Department of State's 80-year-old International Visitor Leadership Program (IVLP). Together, the nearly 100 non-profit organizations in more than 80 cities make up the backbone for U.S. public diplomacy efforts. Global Ties U.S. is also a State Department partner for EXPO 2020 Dubai and is currently facilitating the Youth Ambassadors and the Cultural Performers programs at the USA Pavilion.
View Building Pillars of Collaboration on Instagram