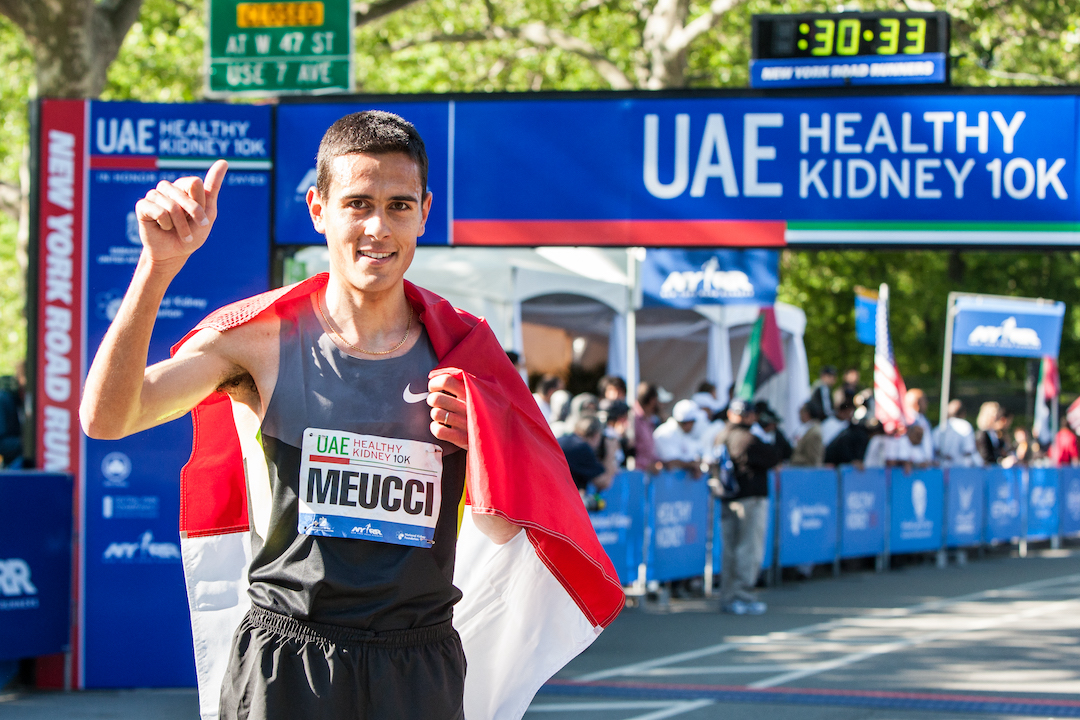 The UAE Embassy has partnered with the National Kidney foundation to present the annual UAE Healthy Kidney 10K race in New York City's Central Park since 2005. The race, organized by the New York Road Runners, supports the National Kidney Foundation's efforts to raise awareness of kidney health and kidney disease. The event also honors the late Sheikh Zayed bin Sultan Al Nahyan, the Founder and first President of the UAE, who was treated for kidney disease in the US.
More than 10,000 people participate in the Health Kidney 10K each year. Participants include top-ranked professional runners from around the world. The Embassy hosts a cultural festival at the race, allowing participants and spectators to learn more about the UAE's history and culture.
Turkey Trot Los Angeles
The Consulate General of the UAE in Los Angeles has been the presenting sponsor of the annual Turkey Trot Los Angeles race since 2016. The Thanksgiving Day event brings together thousands of runners to raise money for the Midnight Mission, an organization that has worked to help those experiencing homelessness in Los Angeles for 105 years.
The Midnight Mission offers shelter, emergency services, education programs and job training to thousands of Angelenos each year. And in addition to supporting the race itself, diplomats at the UAE Consul General in Los Angeles and students from the UAE volunteer at Midnight Mission to serve food at the shelter.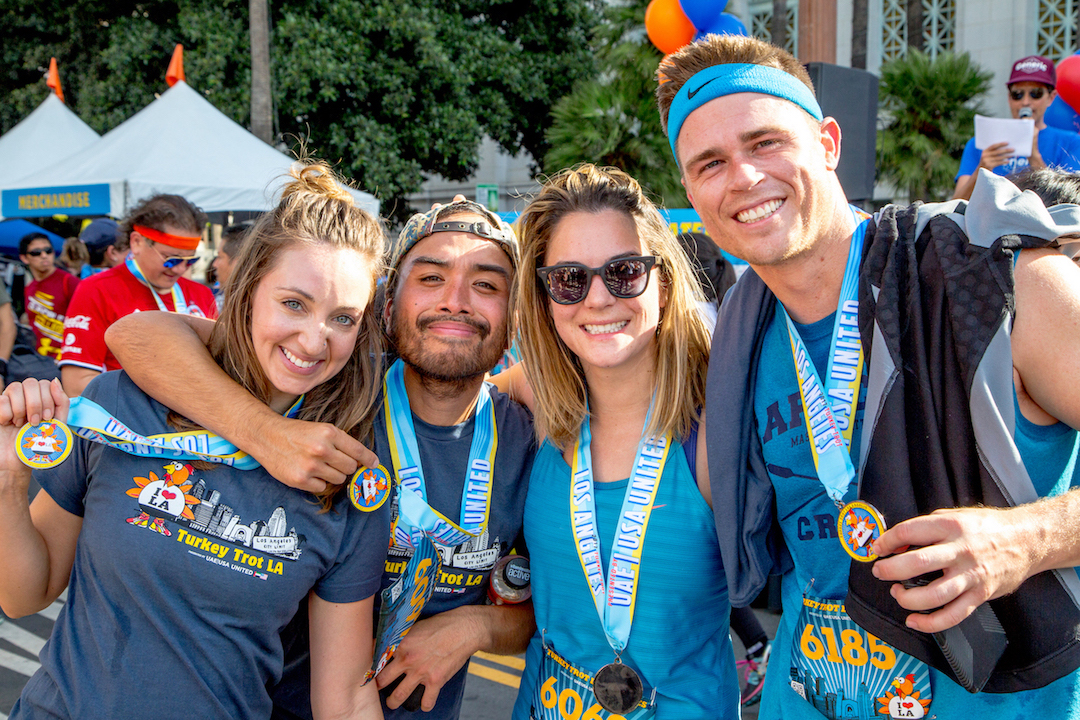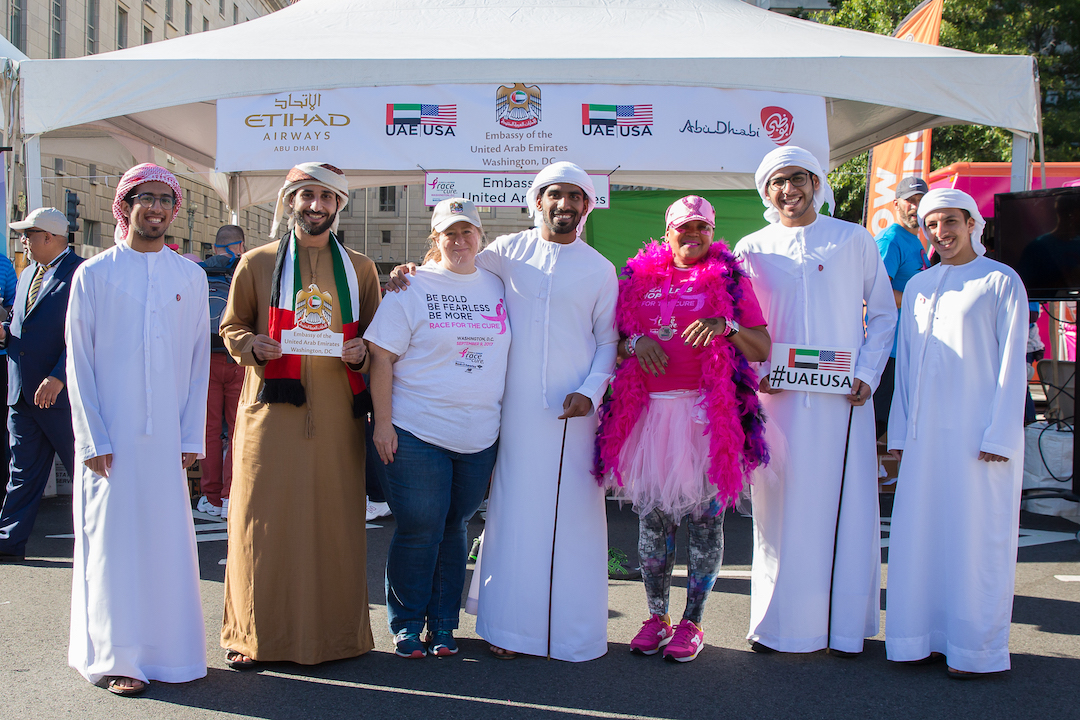 Since 2017, the UAE Embassy has presented the Susan G. Komen Race for the Cure in Washington, DC. Embassy diplomats, staff and friends participate in the annual event, which brings together thousands of participants in the fight against breast cancer.
The Embassy hosts a hospitality tent at the race, where participants can learn about Emirati culture, sample Emirati refreshments and enjoy a UAE-themed photo booth. In addition to supporting the Race for the Cure, the UAE supports the Komen Foundation's broader efforts to promote healthy lifestyles and advance global public health.