Smithsonian Folklife Festival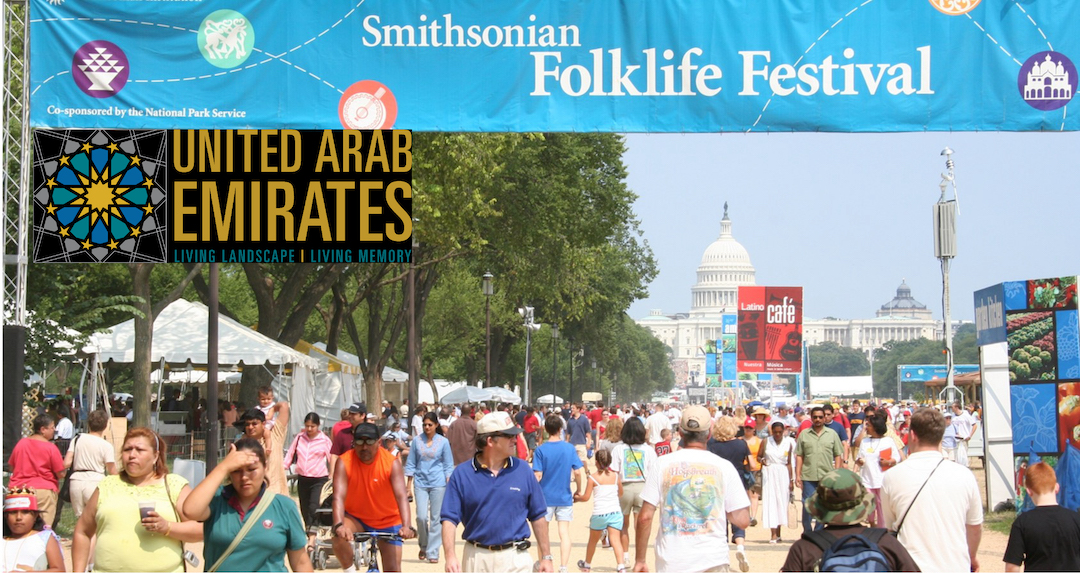 Every year since 1976, the Smithsonian has hosted a celebration to bring cultural traditions from around the world to the National Mall and to the American people. The Embassy is honored that the UAE will be a featured country in 2022.
Emirati FilmFest: Online Edition – Screenings & Panel Discussion
The magic of the cinema transports audiences to new times and places and brave new ways of thinking. In this uncharted time of social distancing, we invited our US audience to journey with us to the UAE, to immerse themselves in comedies led by Emirati producers, directors and actors.
In January 2021, the UAE Embassy Cultural Diplomacy Department partnered with Image Nation Abu Dhabi to screen feature-length Emirati comedies to the America. Featured films included, Rashid & Rajab, On Borrowed Time (Shebab Sheyab) and Khalek Shanab.
To cap off the FilmFest, the Embassy hosted an exclusive conversation with the filmmakers. Image Nation's Talal Alasmani moderated the webinar featuring Majid Al Ansari (Shabab Sheyab), Mohamed Saeed Harib (Rashid and Rajab) and Hani Shaibani (Khalek Shanab).  Viewers were treated to an inside look at the month's comedies and a new take on the burgeoning film industry in the UAE.