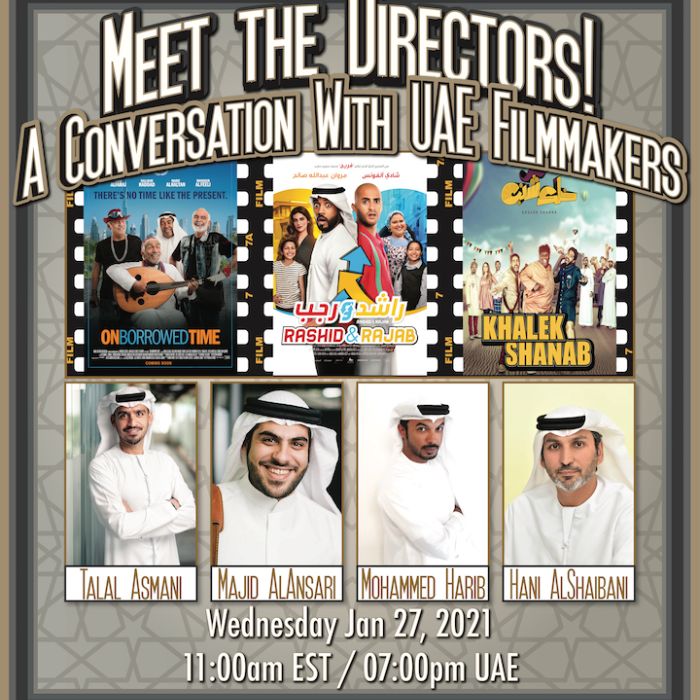 Emirati FilmFest: A Conversation with the Filmmakers
As the film industry grows in the UAE, stories from the Emirates are travelling around the world. The UAE Embassy's Cultural Diplomacy Department was delighted to partner with UAE production company, Image Nation to highlight three such stories to a US audience: Rashid & Rajab, On Borrowed Time (Shabab Sheyab) and Khalek Shanab.  
The 2021 Emirati FilmFest: Online Edition concluded with an exclusive conversation with the filmmakers. Image Nation's Talal Alasmani moderated the webinar featuring Majid Al Ansari (Shabab Sheyab), Mohamed Saeed Harib (Rashid and Rajab) and Hani Shaibani (Khalek Shanab). Viewers were treated to an inside look at the comedies and a new take on the burgeoning film industry in the UAE.