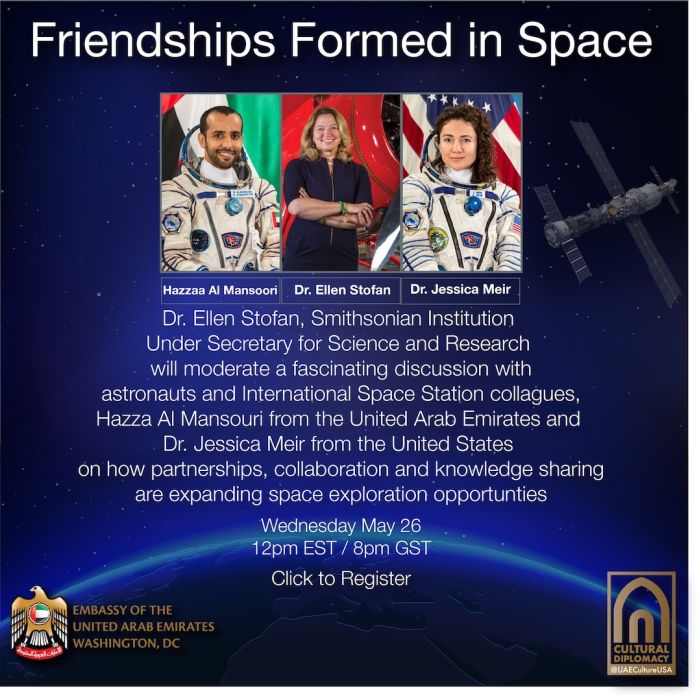 Friendships Formed in Space
In 2019, Dr. Jessica Meir (NASA) and Hazzaa AlMansoori (Mohamed bin Rashid Space Centre) boarded the Soyuz MS-15 together, bound for the International Space Station. Back on Earth, the astronauts have remained both friends and professional collaborators.
On May 26, the Cultural Diplomacy Department hosted, "Friendships Formed in Space," a virtual discussion between astronauts Hazza and Jessica, moderated by the Smithsonian's Under Secretary for Science and Research, Dr. Ellen Stofan. In the one-hour friendly and fascinating discussion, the astronauts touched upon their time together at the ISS and the power and potential of international collaboration in space. They spoke to the incredible US/UAE relationship in space, and fielded questions from an engaged audience ranging from scientists to diplomats to school children.