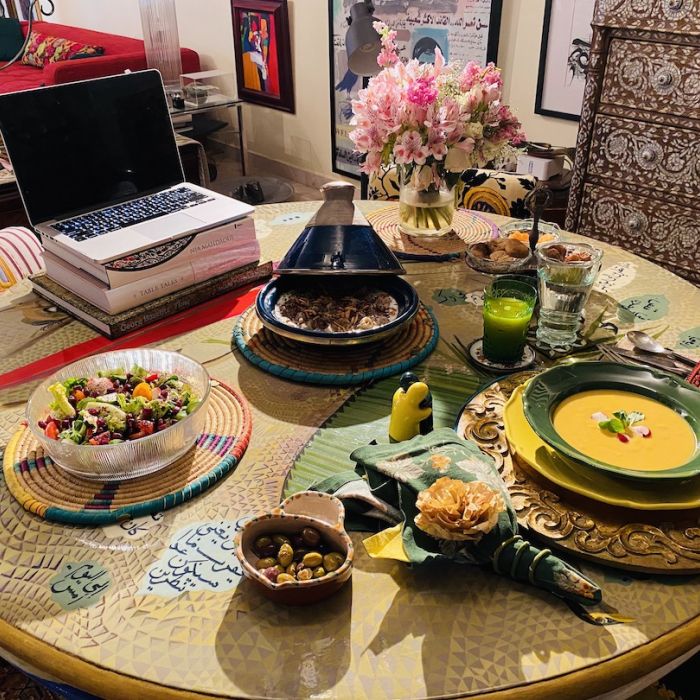 Virtual Iftar Dinners
Dana Al Marashi, Head of Cultural Diplomacy at the UAE Embassy in Washington, DC, hosted a series of virtual Iftar dinners throughout Ramadan, bringing friends in the United States and United Arab Emirates together to share culture and traditions and highlight UAE-US shared valued. The series of virtual Iftars, celebrated the connections we have built despite the distance in these unprecedented times.  
The Department of Cultural Diplomacy partnered with Hanan Sayed Worrell, author of, "Table Tales," for two of the Iftars.